English Courses and 7 tips to choose an English School in Malta
---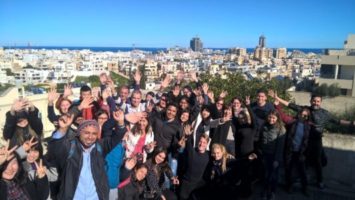 Malta as your perfect English language learning destination in the Mediterranean, and tips on how to choose your ideal English language school.
Malta has a growing reputation as an excellent English language learning destination, mainly thanks to the fact that English is an official language and the Maltese islands were a British colony for almost 200 years until Malta got its independence from Britain in 1964.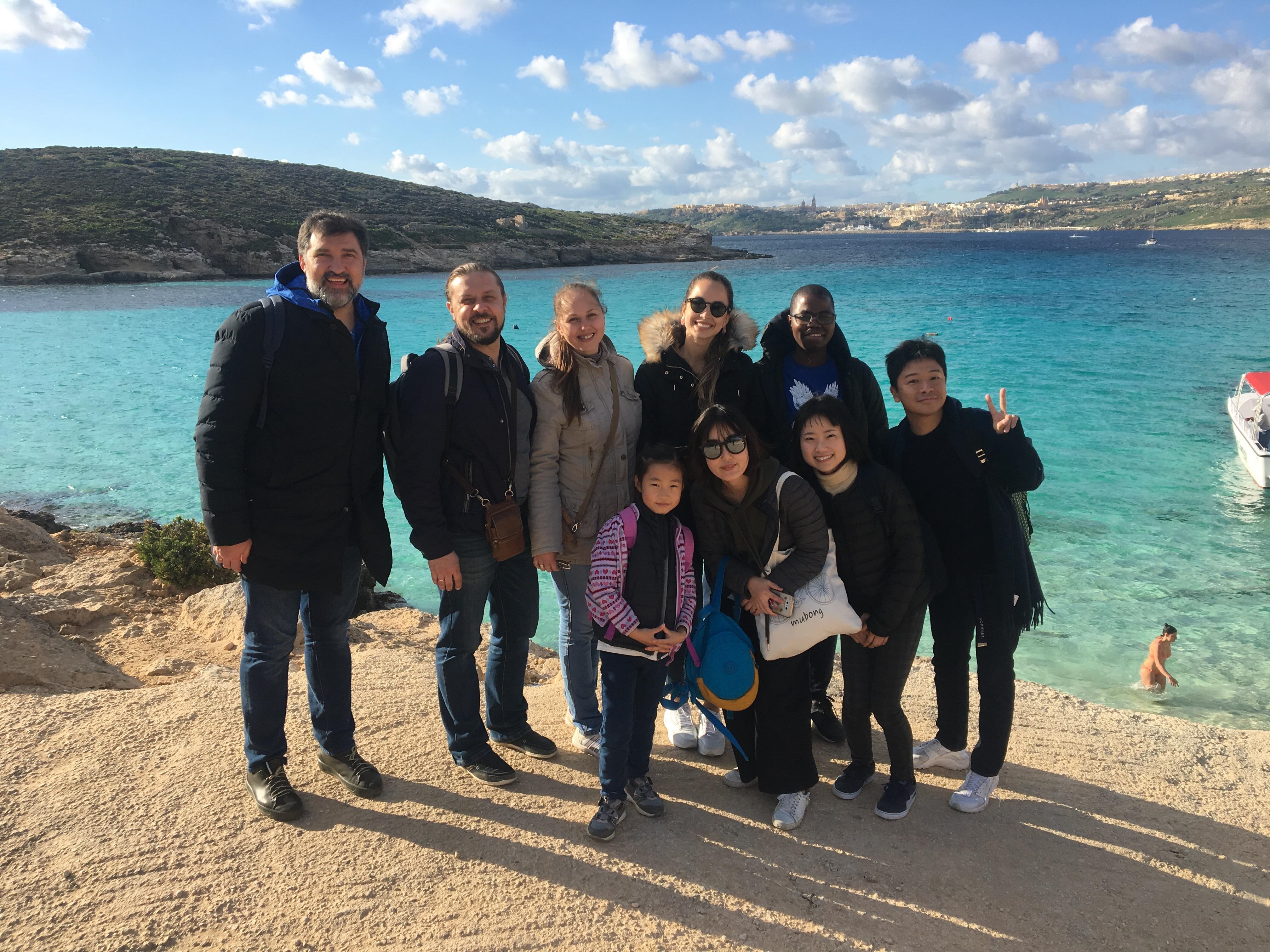 Over the years, the local English language teaching industry has evolved from a small 'mostly summer' operation into an all year round centre of activity with high academic standards of English teaching, seeing the establishment of many new English language schools and the growth of other existing schools which have continued to enlarge their operation. The language student source markets have also increased over the years with traditional markets such as Italy, Germany, France, Austria and Spain still making it to the top of the list while students from other newer markets such as Central and Eastern Europe, Asia and Latin America rapidly increasing in numbers.
Nowadays Malta attracts not only a diverse mix of nationalities and cultures from different continents but also a wide range of ages, from the very young children of 4 to 12 years old (referred to as young learners), to the more mature students aged 50 and over.
Initially, in the inception years of the industry, Malta was mostly popular with teenagers as a 'summer fun' destination combining English learning with a Mediterranean holiday. However, over the course of the past ten years Malta remains busy year-round, targeting various age groups across the spectrum throughout the seasons. The low season months in winter  are particularly popular among adults of all ages, including families travelling with children, while the Easter holiday period and summer are still the obvious choice for teenagers and junior groups.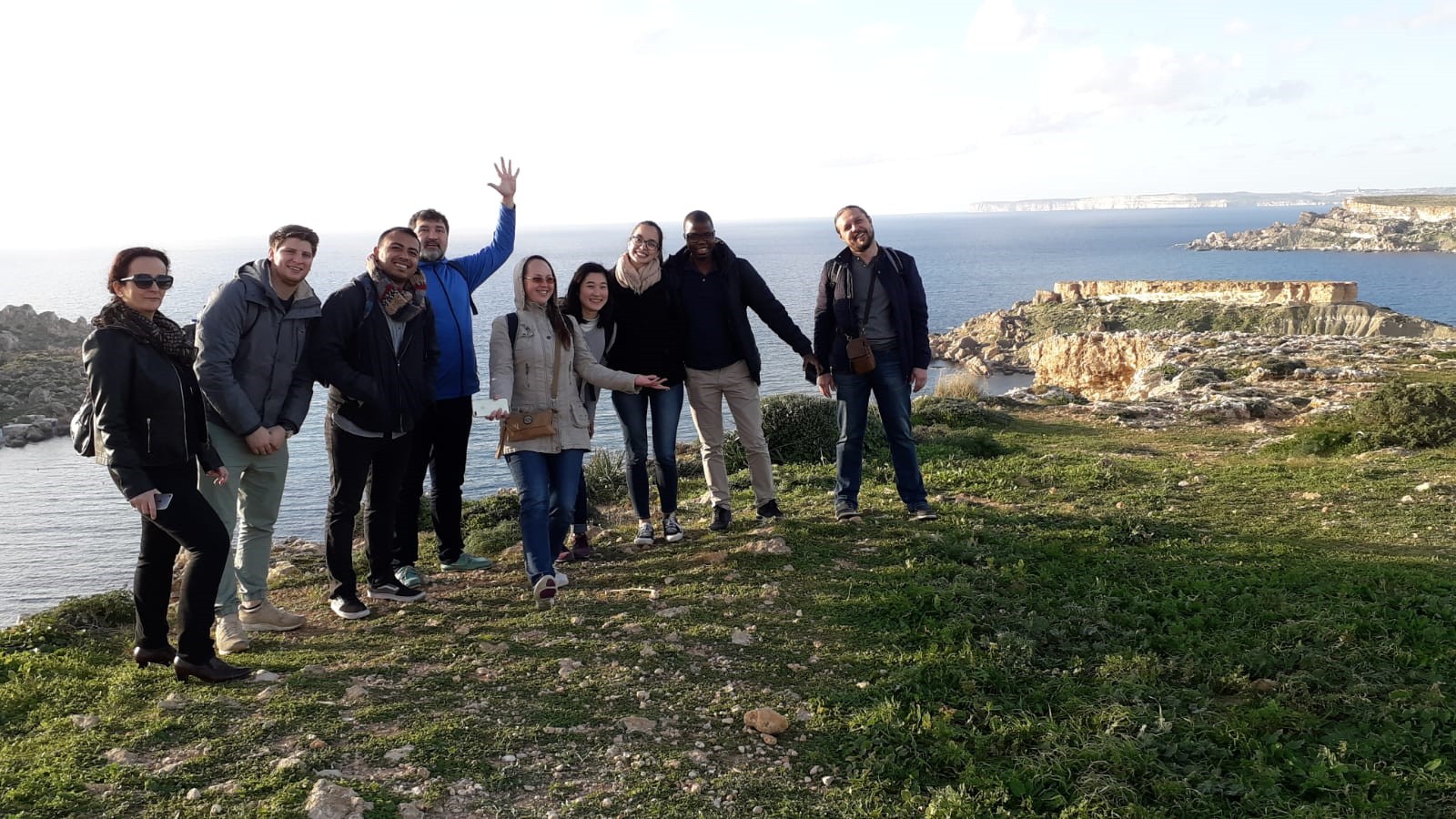 With so many English language schools on the island, students planning an English language learning trip to Malta are spoilt for choice. However the wide choice available to students may sometimes present a challenge when it comes to deciding on the perfect language school to suit one's needs.
With 17 years of experience at GSE, the ongoing queries and requests made by our students, and our commitment to improving our service and meeting students' expectations thanks to our dedicated staff, we have come up with 7 tips to help you decide on the right school if a language trip to Malta is on your bucket list this year!
First off, you need to think about the location and type of environment which best suits you. Do you want to be in a quiet residential area but still close to the vibrant town of St Julian's or San Gwann, close to all the amenities but comfortably away from the noise and pollution to enjoy some peace and quiet during your time in class and bed? If so, Gateway School of English GSE is the perfect place to be. We have large open spaces around the school and residence and we are located only 12 minutes' walk from St Julian's Bay and Spinola Park (which has a Business/Shopping Centre, Supermarket and the famous French cafe in St Julian's called Manouche and The Carob Tree Food Court). Even though our school and adjacent residence are located in a clean and peaceful environment, which is ideal for those students wishing to relax and study, a 5-minute bus ride or 15-minute walk from the school/residence will get you right in the heart of the entertainment area of Paceville.  At GSE we always encourage students to venture outside the school campus, and we emphasise the importance of exploring their surroundings, ideally with new friends from foreign countries who they meet in class so they can practise their English while discovering our beautiful islands together. So do ask us for recommendations on public transport, tourist attractions, eateries, shopping centres, beaches, nightlife areas etc, if you want to get a true flavour of the country from locals! Spinola Bay is a hub for buses and you can take any direct bus to the North/NorthWest of the island (mostly to go to popular sandy beaches such as Mellieha Bay, Paradise Bay, Ghajn Tuffieha, Golden Bay or to take the ferry to Gozo – Malta's lovely sister island), or to the cities in the Harbour area: Sliema, Gzira, Valletta, Floriana and Msida. The capital city of Valletta is only 20 to 30 minutes away from Spinola Bay by bus. Buses from the Spinola Bay area, apart from being direct, are also very frequent since it is a tourist centre..
The school atmosphere is just as important as the location. Would you prefer a smaller setting where you will be given individual attention and the school staff will know you by your name rather, than a bigger school where you'll only be a number – just one out of 300 students? GSE is considered a small to medium-sized school with a capacity of 120 students, and there is always a minimum number of 50 students throughout the year. So rest assured you'll make a lot of new friends at GSE, whenever you decide to come!
Are you a sociable kind of person who likes to go out with classmates/friends after lessons and visit places of interest, or simply go fo a coffee to chat? Our suggestion is to choose a school which: (a) has a good mix of nationalities — at GSE this is a guarantee in every classroom at any time of the year which gives you maximum opportunity to practise your English; (b) provides the ideal setting and opportunities to mix with other students — (GSE organises afternoon, evening and weekend activities which you can sign up for during your stay in Malta)
Some other tips to consider…
Consider that language schools have different sized classes. Generally speaking, the smaller the class (the fewer people are in it) the better, because the teacher will have more time to dedicate to you personally. Positive and motivating teachers are a must in any good language school. At GSE maximum group size is 12 per class and average group size in the low season months is 8 to 10 per class. All our teachers create a pleasant atmosphere that is conducive to learning.
How long do you want the course to last? This may depend on how much time you can get off work or school and how much the course costs. It is important that you decide on your length of stay and the duration of your course. Set a target start date and finish date. At GSE we have students who only book a one-week course and others who stay with us for anywhere between 24 weeks and 52 weeks. Prices depend on the duration of the course and, in case of accommodation, on the length of stay. A 24-week course of General English at GSE costs only Euro 75 per week.
If you want to know what a school is really like, it's best to ask the students who have already studied there. Check out testimonials from the students on the school's website. Check out Facebook, Twitter, Instagram, YouTube , Linkedin and other social media sites as this is where you can get a snapshot of what a school is like. At GSE we maintain our social media sites regularly and upload weekly photos showing students, classrooms and free time activities. We believe that social media platforms are just as important as the school itself and should be kept alive with real photos and videos showing life at Gateway School of English GSE. This helps students make an informed decision prior to booking with us. As such, they will know what to expect when they choose to study with us.
If you want to participate in a particular sport or activity during your trip, such as swimming, jet skiing or horse riding, then make sure that you are travelling at the right time of year for that particular activity. Do not forget, winter in the Northern Hemisphere is the opposite to winter in the Southern Hemisphere, and Malta has mild, pleasant winters and very hot summers. In fact, Malta has a season for almost everyone, depending on personal preference.
Once you're done with your choice, you're good to go. Send an email to the school with any questions you might have…Fill out your application form…Book your flight tickets and, finally, pack your suitcase.  GSE Admin staff is very efficient, friendly and reliable. We always answer emails from our students prior to booking quickly as possible, giving clear and accurate information for students to make the right choice. Our Pre-Arrival information guide is also very comprehensive and helps students prepare for their stay at GSE. In this guide students can find the directions  to our school, the timetable for the first day of school, a link to the online placement test, general information about Malta and other useful advice.
We hope these tips will help you choose the right school for you and we wish you a SUCCESSFUL English language travel experience, wherever, whenever. Whatever your choice of school or destination, a language trip in a foreign country will be a lifetime experience that you will cherish for the rest of your life. So happy choosing!