Online Courses
---
GSE offers English language courses online for those students who might not be able to travel to Malta or those students who wish to further their English language studies after having attended a course in Malta. We offer both group and individual tuition. Group courses of mixed nationalities are available at all levels from Beginner to Advanced. We also offer the possibility of choosing your teacher for private/individual tuition if you would have liked the style of teaching of that particular teacher when you were in Malta. The timetable for individual/private tuition is flexible and can be suited to the student's availability. Group courses are held at fixed times.
We offer courses for all ages: Adults (General & Business and Private Tuition), Children (4 to 10 years) and Teenagers (11 to 17 years). We also offer exam preparation courses such as IELTS (group or individual tuition).
GSE Online English Courses Pricelist: Online English Courses Prices GSE Gateway School of English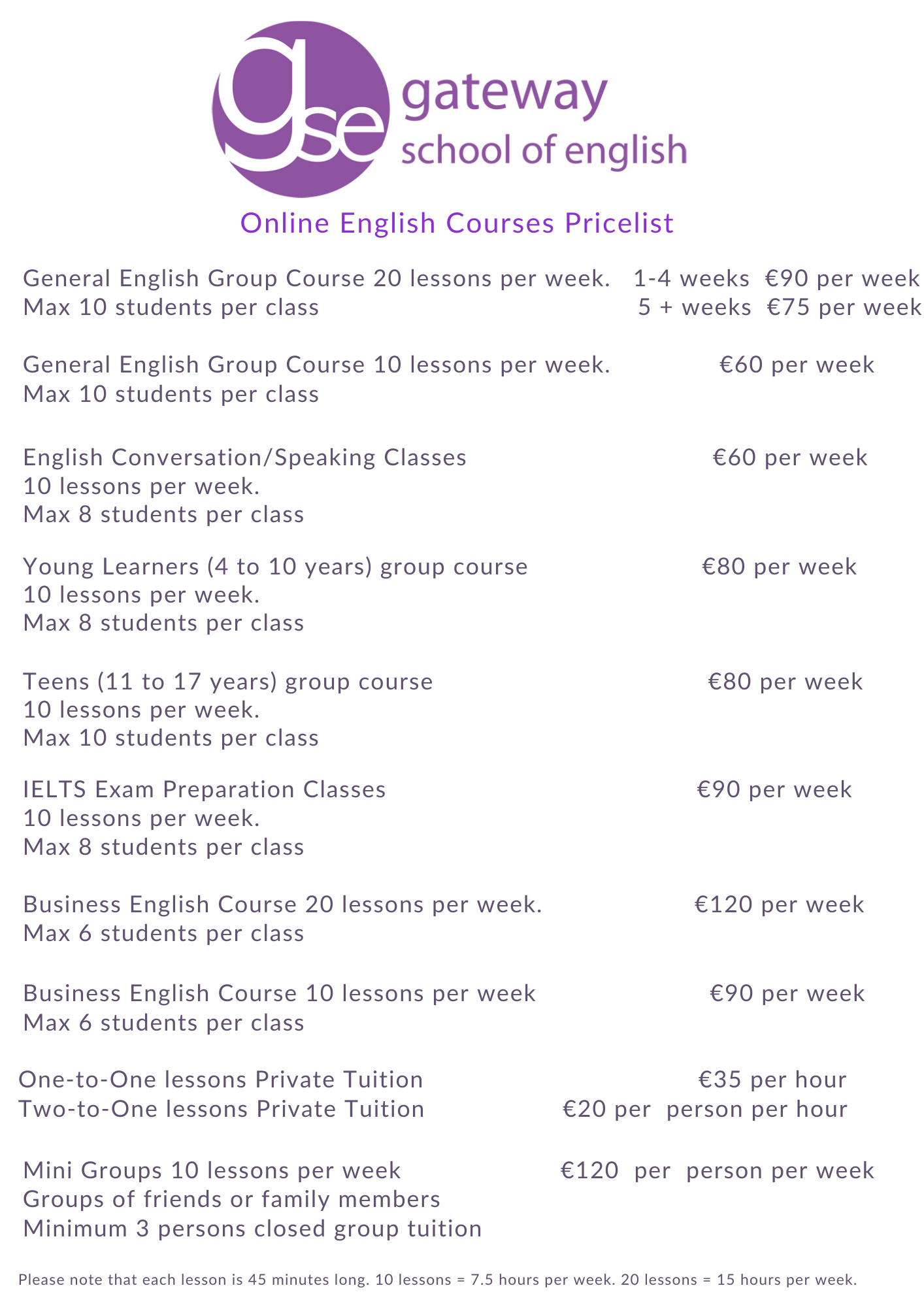 "Online learning is not the next big thing; it is the now big thing." — Donna J. Abernathy.
We also offer online English classes / kids English lessons:
GSE English Courses Online…who are they for?
if for some reason you cannot travel to Malta or you don't have the time to travel you can book our online courses…same atmosphere…same teachers…same service…same attention…but online
if you wish to continue studying with GSE after your return from an English language course in Malta
if you liked the style of teaching of a particular teacher and you wish to continue studying with the same teacher online
What makes us different from other online platforms offering English language courses?
GSE is a licensed English language school in Malta monitored and regulated by the ELT council within the Ministry of Education. We use our own teachers who are fully qualified and possess the requirements as stipulated by the same ELT council which regulates the English language teaching industry in Malta.  So you can rest assured that the quality of teaching online is the same quality of teaching you would expect when you study English with us in Malta.
Another major bonus to consider when choosing to study with us online is that we provide an end of course digital certificate. The certificate is issued by the school which is licensed and recognised by the ELT council in Malta and the Ministry of Education in Malta hence your attendance certificate is issued by an official European educational institution. Please bear in mind that the English language teaching industry in Malta is highly regulated ensuring very high standards of teaching and the same goes with our online classes as you will have the same teachers you'd have if you attended classes in Malta.
Points to remember when you choose our online classes:
GSE is an established and licensed English language school in Malta regulated by the ELT council – the authority within the Ministry of education responsible for the regulation, licensing and monitoring of all English language schools in Malta.
We use our own Gateway teachers for online classes so same quality, friendliness, professionalism, personalized attention and style of teaching guaranteed.
We use the synchronous online learning method. This kind of learning is real-time (live) and the teacher conducts the lessons with the students in real-time. This allows students to ask and teachers to answer questions instantly. Teachers cover all four language skills (listening, speaking, reading and writing and include systems such as vocabulary, grammar and pronunciation).
Digital certificate issued by a licensed, recognised and established European Educational Institution such as GSE having the same validity as a certificate obtained when you attend a face to face class in Malta.
Our teachers: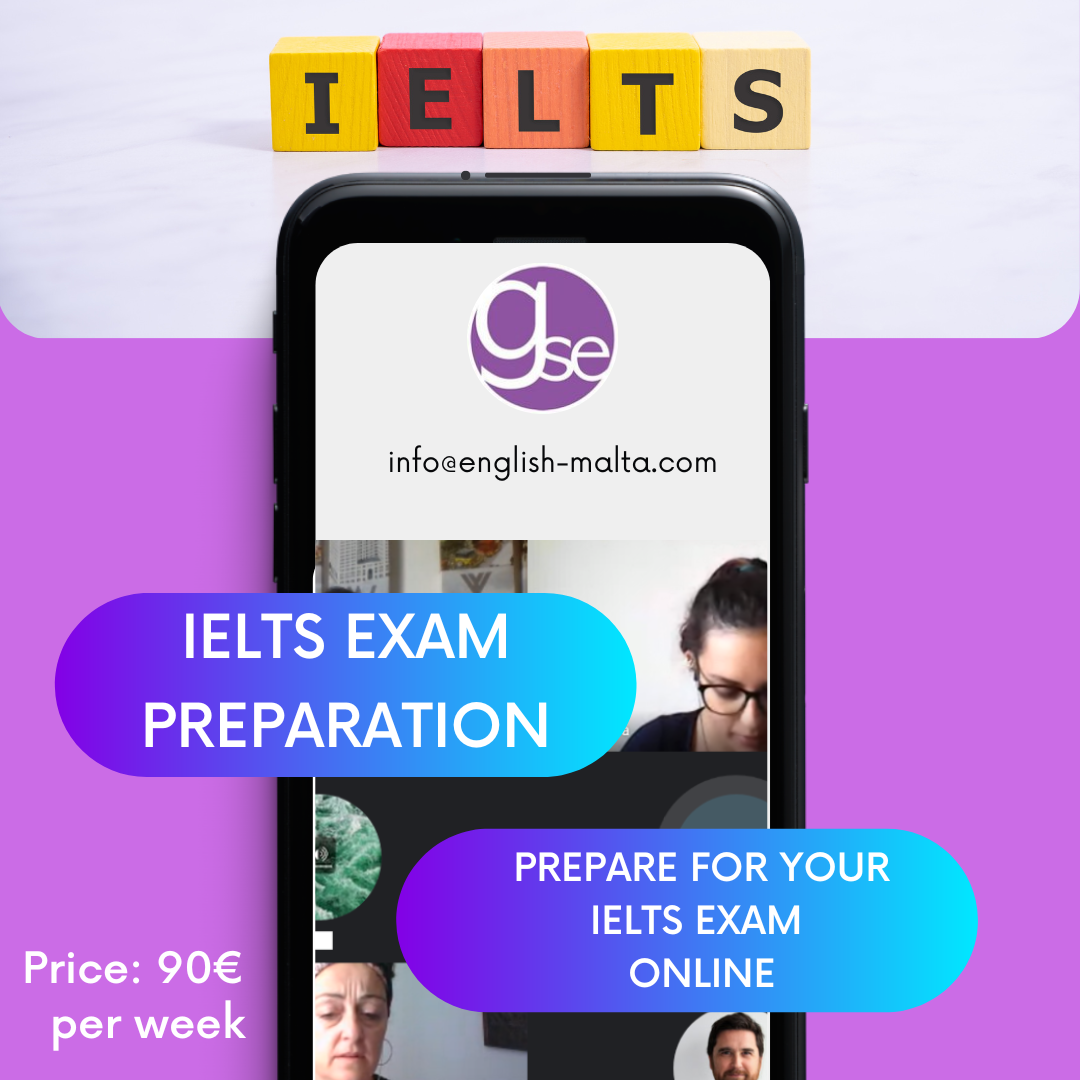 Step by Step guide on how to join the online platform click here: https://english-malta.com/wp-content/uploads/2020/02/6-simple-steps-to-join-the-GOOGLE-online-classroom-GSE-Malta.pdf
Want to book a course?
Very simple. Send us an email to

[email protected]

with your:
– full name and surname,
– date of birth,
– the type of course and time (whether afternoon or evening)
– and your e-mail address of your Google account.
Please write GSE ONLINE in the subject line of your email.

 
Once you submit the form you can also pay by credit card online by clicking on the link here: https://gatewayschoolofenglish.flywire.com  (when asked for the invoice number please write GSEONLINE + your surname).
Read the blog post about Online Learning during COVID-19 crisis below: