Why study in Malta?
---
Why choose Malta to learn English?
Malta is blessed with a pleasant environment and a mild Mediterranean climate. With sunshine on most days of the year and a sea breeze that ventilates it even in the hottest summer months, the weather is conducive to learning and study.
The proximity of the sea (there is nowhere in Malta that is more than twenty minutes away from the nearest swimming spot), the walking and jogging opportunities along scenic routes, the availability of state-of-the-art gyms and swimming pools and the possibility of practising most of the world's main sporting activities, means that English language learners can relax and keep themselves fit throughout their stay.
Malta is also endowed with an immense palaenthological, archaeological, historical and artistic wealth ranging from the prehistoric to our own days. Your learning experience in Malta will be enhanced by visits to at least some of these sites, many of which – not just our UNESCO World Heritage Sites – are recognised for their world importance. For more information Click here.
There are also plenty of opportunities for the lighter sort of entertainment. You can dance, eat well or just hang out with the many new friends you will certainly make here in the various places where the young meet to enjoy themselves. Our school and its residences are only fifteen minutes away from Malta's most popular entertainment area.
Moreover Malta is safe and secure. You can walk about at any time, day and night, without having to watch your back or clutch your bag. When the weather permits, and that is most of the year thanks to our mild Mediterranean climate, Maltese and foreign guests alike, stroll up and down the romantic streets and lanes of our historic towns and enjoy long evening walks along our seashore promenades.
Malta is friendly, hospitable and communicative. The Maltese are a cosmopolitan people who have learnt to coexist with people from all over the world.  Colonised by all the major powers in European and Mediterranean history, they have learnt that survival and progress depends on understanding the ways and customs of foreigners, who are seen first and foremost as friends and guests. Malta is an island but the Maltese are certainly not insular. Their own experience as emigrants (there are many more Maltese in the US, Canada, Australia and Britain than in Malta) and seafarers has contributed greatly to their collective education as citizens of the world.
The family is still an important point of reference for the Maltese. This, too, contributes to their appreciation of the values of solidarity, of care for the young and the elderly, for love of one's neighbour.  These family and community values are reflected in the friendliness of host families and the care they show towards students who choose to experience the warmth of host family accommodation.
LGBT rights: Malta allows civil unions (same-sex couples & gay marriage), following the enactment of the Civil Unions Bill, first introduced in September 2013. It grants civil unions the same rights, responsibilities, and obligations as marriage, including the right of joint adoption. Parliament gave final approval to the legislation on the 14th April 2014 by a vote of 37 in favour and 30 abstentions. President Marie Louise Coleiro Preca signed it into law on the 16th April 2014. The first civil union was performed on 13 June 2014. For more information about Malta's LGBT community: http://www.maltagayrights.org/
For two consecutive years Malta also ranked first on ILGA-Europe's Rainbow Index as one of the top gay friendly countries in Europe where LGBTIQ legislation and policy are concerned.
For more information about the gay scene in Malta, especially if you're planning to take an English language course with us in the coming weeks/months, please consult these two websites: http://gayguidemalta.com/ & https://www.gaymalta.com/
Finally, if you are looking for quality English language teaching, Malta means value for money. Our teachers are the product of an educational system based on Britain's as well as a tradition of academic excellence that goes back to the 16th century. Being a country with a small domestic market and with no natural resources, the Maltese have learnt from experience that their economic and social progress depends on themselves as human resources. We are, of necessity, a quality conscious people who must rely on the quality of our work to compete on the world markets. Educational services are not excluded from this logic.
Read our blog post about English language learning in Malta, the ELT industry and ESL English as a second language.
Want to know more about Malta and the Maltese Islands – visit the Malta Tourism Authority website: www.visitmalta.com 
Want to know what's happening in Malta – check out the calendar of events/festivals: www.visitmalta.com/en/events
Read also Preply's blog post here: https://preply.com/en/blog/learn-english-malta/
TUI's recommendation: https://www.tui.co.uk/holidays/where-can-i-go-on-holiday/malta/
Things to do while in Malta by First Choice
About Malta & the Maltese Islands – the destination of choice to learn English.
The Maltese archipelago is situated 95 km south of Sicily and 290 km from the nearest point on North African coast. It is indeed small. It consists of three islands, Malta, Gozo and Comino, with a total area of 316 square kilometres. The main island, Malta, is 27 kilometres long and, at its widest, it does not exceed 14 kilometres across.
It takes only one to three hours to get to Malta by air from most European cities. There are frequent and direct connections with major European cities including Rome, Paris, London, Frankfurt, Brussels, Amsterdam. For more information click here.
Malta enjoys warm dry summers and mild winters. Temperatures range from 12 degrees Celsius in the winter months to around 30 degrees Celsius in August, the hottest month of the year. For more information click here.
Malta's is an export oriented economy, whose main productive sectors are industry, tourism and financial services. The Euro is the country's currency. For more information on the Maltese economy click here.
English is an official language of the Republic of Malta and its principal language of instruction. A part – together with other English speaking countries such as Canada, Australia and New Zealand – of the former British Empire, Malta treasures its English speaking tradition and the Maltese are proud to belong to a world-wide community of 1.8 billion speakers of English.
The University of Malta traces its origins to 1592. There are now around 10,000 students including over 750 foreign students from 80 different countries, enrolled in degree and diploma courses.  International high school students who have completed their secondary or high school education in another country but who do not possess the necessary entry requirements, may apply for enrolment in the basic Foundation Studies Course to qualify for admission as undergraduate students. The University of Malta has eleven faculties: Arts, Built Environment, Dental Surgery, Economics Management & Accountancy, Education, Engineering, Information & Communication Technology, Law, Medicine & Surgery, Science and Theology. For more information click here.
Malta is a Member State of the European Union and is within the Shengen Area. If you are an EU citizen you are entitled to travel freely around the Member States of the European Union, including Malta. For you, no special formalities are required to enter an EU country. For information regarding visas for non-EU citizens click here or e-mail us at [email protected]
Want to know more about Malta and the Maltese Islands – visit the Malta Tourism Authority website: www.visitmalta.com 
Want to know what's happening in Malta – check out the calendar of events/festivals: www.visitmalta.com/en/events
Read these two articles on CNN: Malta among the world's 10 best islands! Malta among the 18 best places to visit in 2018!
And the Associated Press also recommends Malta as one of the top countries to visit in 2018.
AllTheRooms: Malta is definitely a place to put on your bucket list!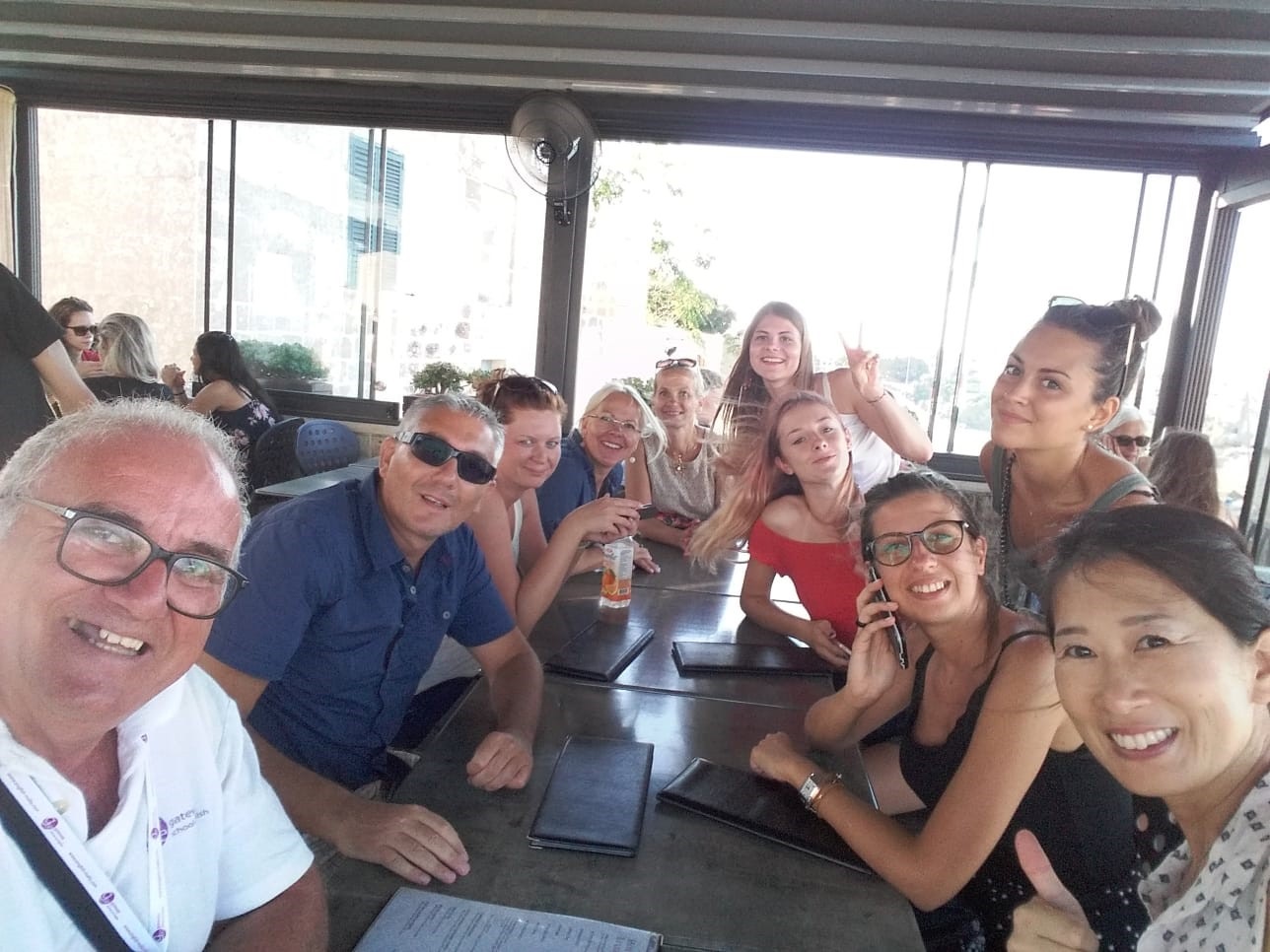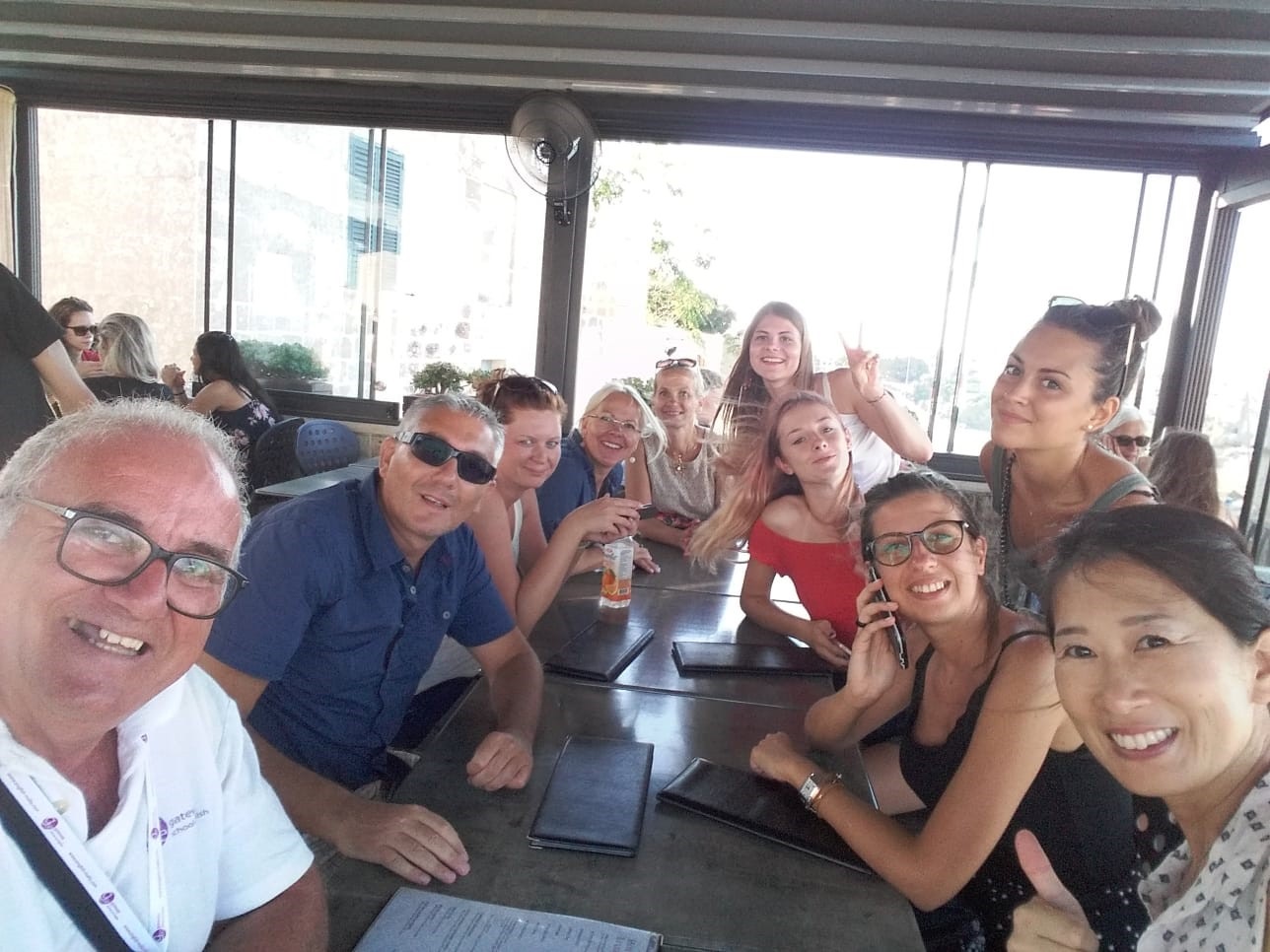 6 places to visit when you're in Malta
If you're the type of student who visits places on your own or can only spend a week in Malta then these are the places which would be worth visiting recommended by Gateway School of English:
Valletta (Malta's Capital City) especially St John's Co Cathedral (one of the most beautiful churches in the world built during the times of the Knights of the Order of St John, last admission at 4pm), the Grand Master's Palace, St Paul's Church (free entrance), the Manoel Theatre (listed among the 15 of the world's most spectacular theaters by CNN), Upper Barrakka gardens , St James Cavalier in Castille Square & The National Library of Malta in Republic Square. You definitely need at least an afternoon to visit Valletta. Want to see Valletta's entrance and the Triton Square Fountain outside Valletta's main entrance click here:  https://www.skylinewebcams.com/en/webcam/malta/malta/floriana/the-triton-fountain.html
Mdina (Malta's old capital city also known as the Silent City) & Rabat (the neighbouring historical town with two beautiful churches dedicated to St Joseph and St Paul and famous for St Paul's grotto and St Agatha's catacombs as well as the beautiful Roman Villa)
The Three Cities especially Vittoriosa (in English) or Birgu (in Maltese; declared by the Knights as the Capital City of Malta on their arrival in 1530, even older than Valletta) and Senglea founded by the French Grand Master Claude de la Sengle.
Marsaxlokk on a Sunday famous for its flea market and Malta's most popular fishing village
the Blue Grotto, another fishing village with picturesque views of the tiny island of Filfla and not far from the world's oldest free standing religious structures: Hagar Qim & Mnajdra prehistoric temples.
and finally the Three Villages of Lija, Balzan (stop at San Anton Gardens at the President's Palace) & Attard
There are a total of 359 churches (313 in Malta and 46 in Gozo) in Malta, very rich and beautiful from the inside, some however plain and simple from the outside. We recommend that whenever you see a church in Malta, simply drop in as all churches in Malta are worth a visit especially if you're interested in arts.
If you have enough time (you will need a day or two) you certainly have to visit the two sister islands of Gozo & Comino however the school organizes trips to the two islands in one day every weekend, all the year round.