COVID-19 Health & Safety Guidelines & COVID-19 Liability Release Waiver
---
Dear Student,
As you must have read, Malta has successfully managed the pandemic in a manner that was commended by the World Health Organisation and has always had a lower number of cases compared to other countries. Needless to say, Malta's National Healthcare System is one of the best in the world.
GSE adheres to all the guidelines published by the local health authorities and takes extra precautionary measures.
What makes GSE the ideal school during COVID-19 times?
Our location is ideal as we are situated in a low density elegant villa area with low traffic and with open spaces around our premises. At the same time both the school and GSE residence are only 12 minutes' walk away from St Julian's Bay also known as Spinola Bay.
The school and GSE residence buildings are detached (no surrounding buildings and only 15 metres apart) and have open spaces around them where students can practice social distancing during breaks and in their free time.
Our classrooms are large and spacious and ALL have windows and/or balconies providing adequate natural circulation of air. We have individual seating with writing tablets and classrooms are large enough to permit adequate distancing between one chair and the other. We have included photos of our classrooms for you to view here: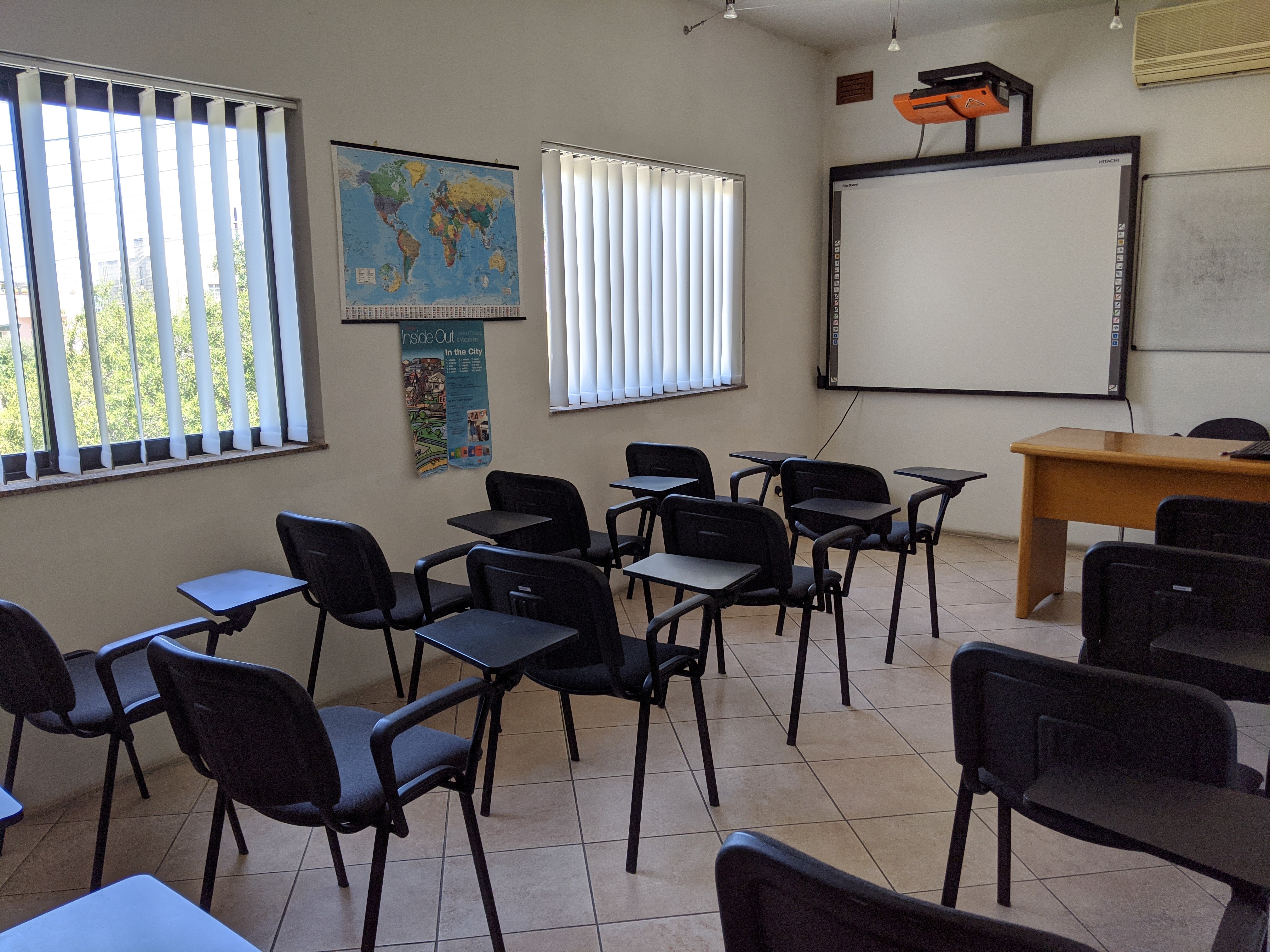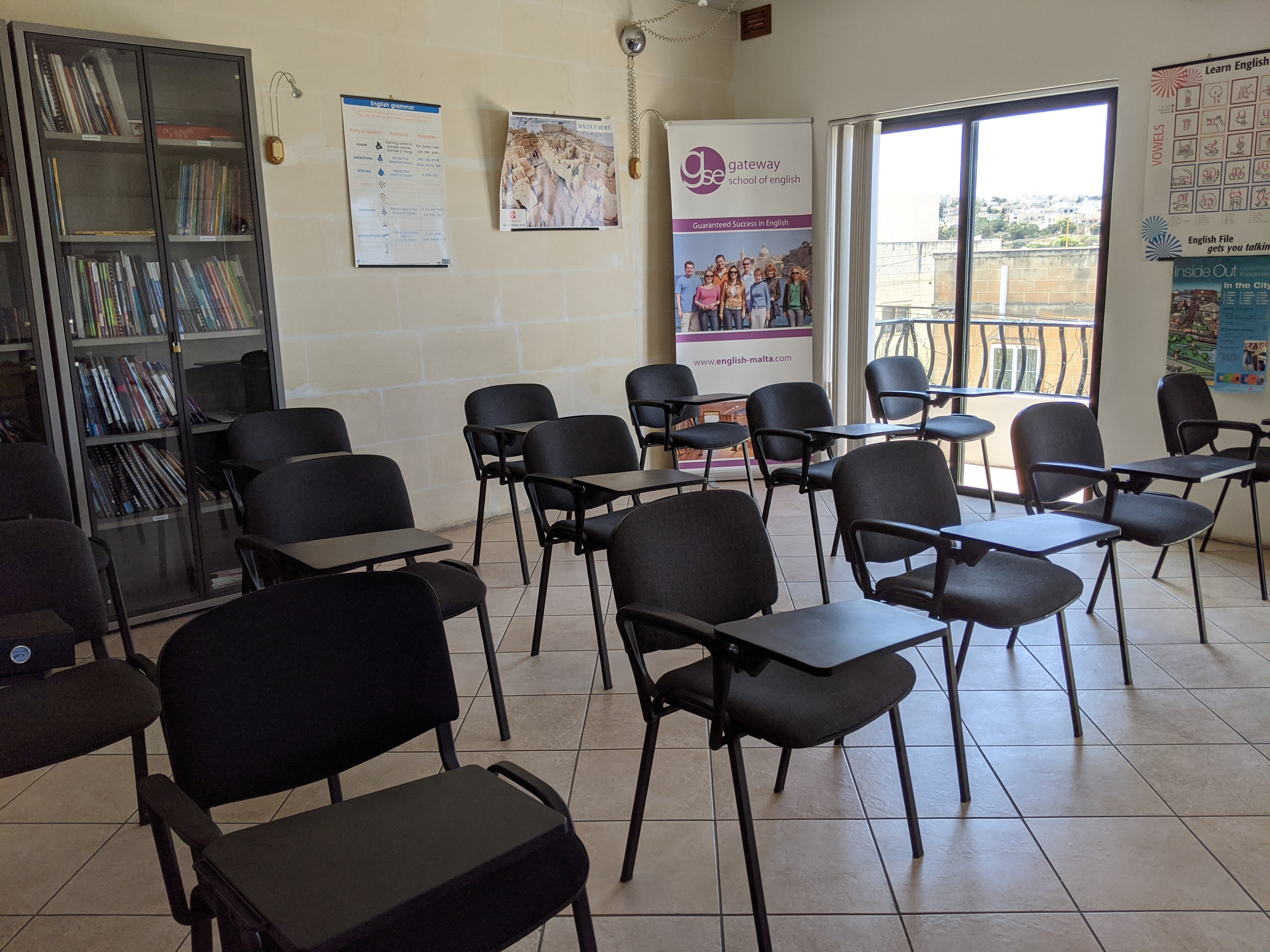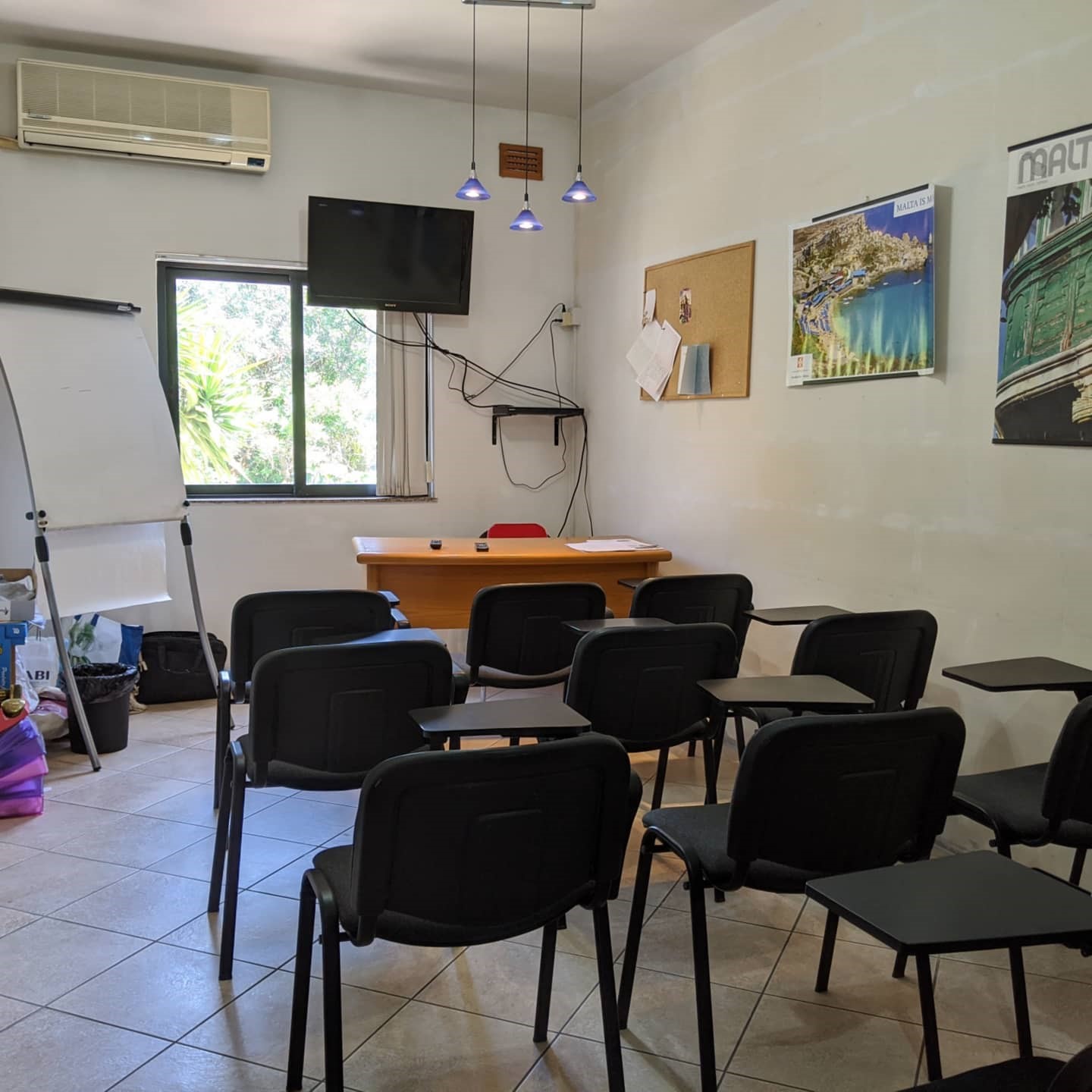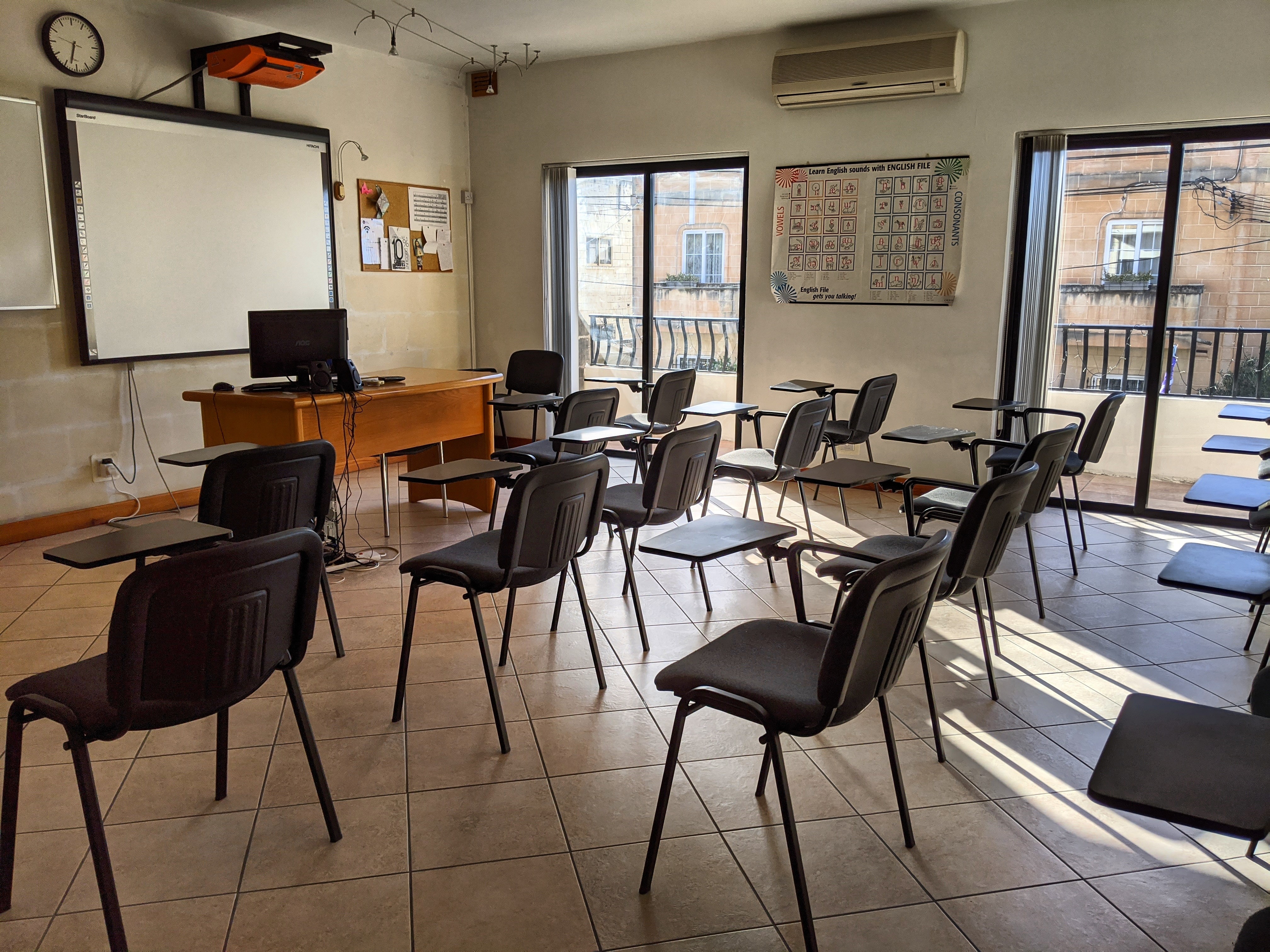 Also ALL the bedrooms at our accommodation (even at the GSE residence) have large windows and/or balconies. The GSE residence has a large patio area around it with tables and chairs where students can relax while staying at our accommodation next to school.
Health and Safety measures being taken by GSE:
There are sanitisation points available throughout the premises and students have to sanitise their hands before entering GSE school premises and accommodation. Sanitisation points are specifically installed at the entrance of each building.
GSE has always ensured a very clean environment at its premises and all bedrooms at GSE residence and classrooms were cleaned and floors washed with special detergents on a daily basis even before these unprecedented COVID-19 times. GSE is disinfected on a daily basis using antiviral solutions. You can click below to view the specifications of the solutions being used to clean ALL our premises as well as the specifications of the hand gels being used:
sds UNICOL GEL -MSDS – Hand Sanitiser Specifications Gateway School of English GSE Malta
Antiviral Disinfectanct 5 Litre Data Sheet – Gateway School of English GSE Malta
Antiviral Disinfectanct 750ml Data Sheet – Gateway School of English GSE Malta
GSE has full time cleaners available 24/7 and living on the premises.
Teachers wear face masks in class. Students wear a mask in class as per local health authorities' recommendation. We provide face masks FREE OF CHARGE to those students attending school organized social / free time activities to wear while on the private bus.
All GSE students and staff have their temperature checked and students or staff found to have a body temperature above 37.2 degrees Celsius are not allowed entry into the premises. If students or staff exhibit COVID-19 symptoms they are being asked to take the test as per public health authorities' guidelines and action is taken by the school according to the same authorities' instructions.
Posters promoting self-hygiene and the proper washing of hands to reduce the spread of Coronavirus are displayed in all common areas to make students aware of the importance of the washing of hands with soap and water.
Students feeling unwell or exhibiting flu like symptoms are not being allowed in the classroom. Teachers have been given the instructions to report any student with COVID-19 symptoms so that the necessary actions can be taken.
Students should only be allowed on premises during the time of their allocated lessons. No loitering will be permitted.
Recommendations:
Students are always encouraged to check with their local authorities regarding any travel related restrictions in place.
European Union citizens are encouraged to bring their European health insurance card EHIC which entitles them to free national health care in Malta.
GSE may assist students requiring private insurance, for more information visit our dedicated Guard.me insurance page: https://english-malta.com/student-life/student-insurance/
Please download the COVID Liability Release Waiver Gateway School of English GSE Malta which you will be requested to sign on your arrival at school or at any GSE accommodation.