Malta – One of the most popular destinations to visit in 2018
---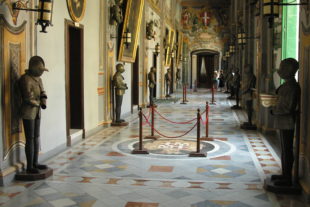 Don't just take our word for it; see what the rest of the world has to say about Malta!
Lonely Planet, CNN and The Associated Press have nothing but praise and different reasons for visiting Malta during 2018.
Apart from the fact that English is one of Malta's official languages, the Maltese Islands boast beautiful weather all year round which provides an ideal setting for studying a new language with the help of native teachers while also enjoying what Malta has to offer.
In 2015 CNN listed Malta as one of the world's top 10 islands due to the rich history and unique Mediterranean culture, combined with Anglo-Saxon traditions that have developed through the influence of foreign inhabitants and British governance. The same news website also recommends Malta as one of the 18 best places to visit in 2018.
Malta's capital city Valletta has been named Europe's capital city of culture for the year, which is another reason for Malta being placed on CNN's list. Want to see the cultural programme for Valletta 2018? http://valletta2018.org/cultural-programme/ 
AP news recommends Malta due to its endless activities and events, such as festivals, nightlife, ancient stone architecture, magnificent Carnival celebrations in February, rich World War II history and also scuba diving around wartime wrecks.
The possibilities of places to visit and things to do while in Malta are endless! You can indulge in the unique atmosphere in Malta, while learning English from native teachers.
Here at GSE we promise that you will take home an unforgettable experience and improve your English over a brief period of time!
If you have not been convinced by Lonely Planet and CNN, have a look here to see what our past students had to say about their experience in Malta at our school!
We look forward to having you at our school in the coming year 🙂
In the meantime, click on the videos below to have a look at what your social activity with us would look like!