Gateway School of English GSE Students' Testimonials
Hear what some of our past students have to say about Gateway School of English.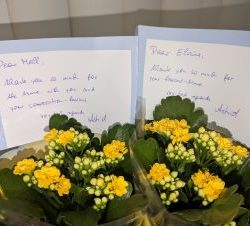 Astrid
Germany
---
Dear Mel and Elaine, I woould like to thank you both for the English conversation classes as well as the General English classes which were always very engaging, interesting and we learnt a lot. I brought some flowers for you as a small thank you for your professional work and dedication in esuring that each and every student improves his/her English in your class. Thanks, Your student Astrid from Germany (11/11/22)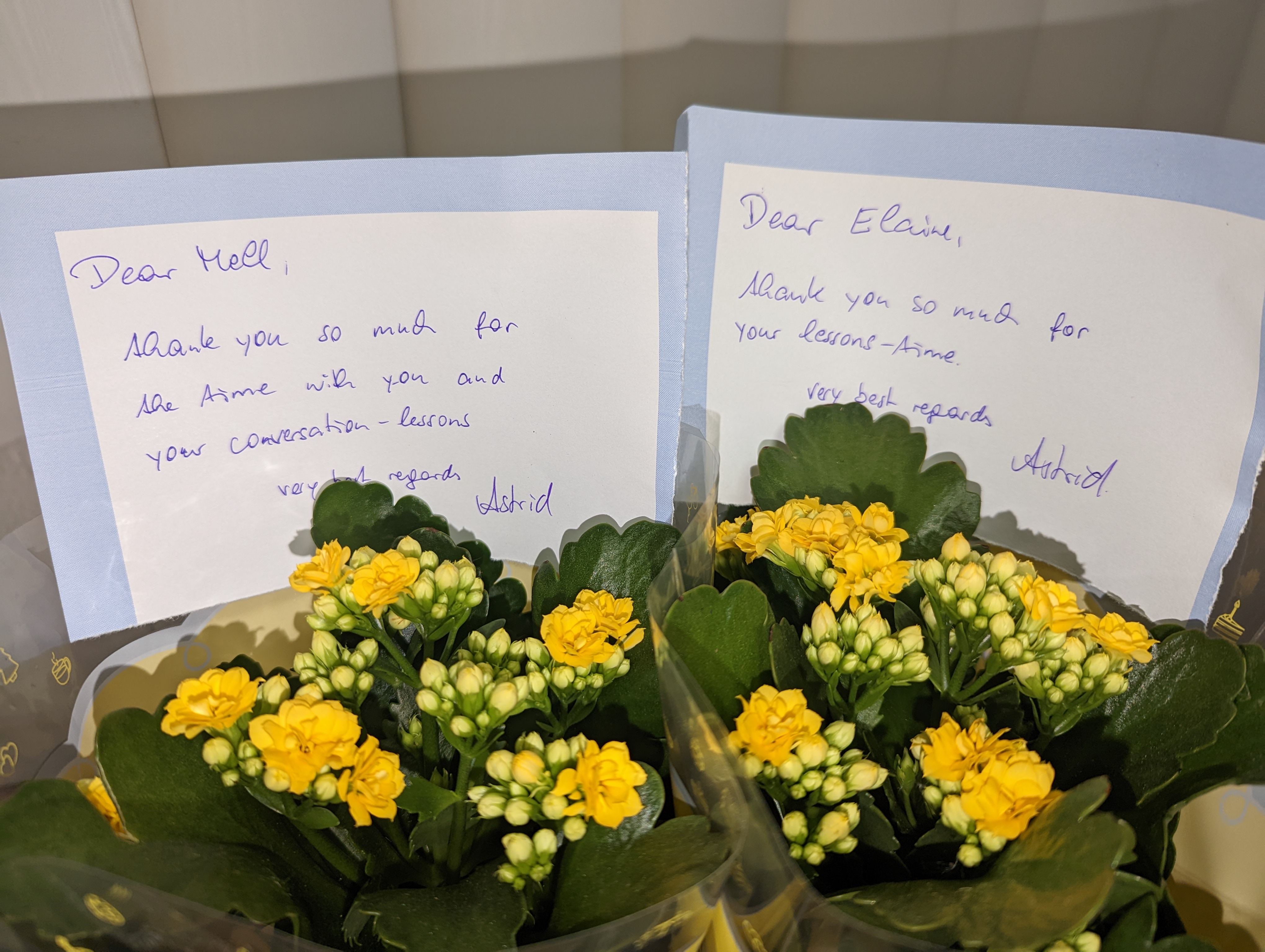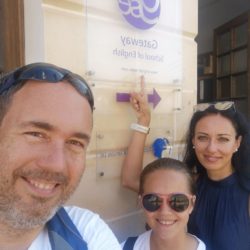 Hladik Family
Czech Republic
---
I want to say Thank you, again, because I had with my family two amazing weekends in Malta. It was the first time, as we choose this "program", in the forenoon by you, at school, in the afternoon trips a visit Malta, Gozo, Comino, Rabat, Mdina, Valletta, and beaches. I was more than satisfied with my teacher Sarah, also our daughter was happy with friends and teacher in her "teens classroom". The accommodation at Svetlana and Chris was better than in a hotel. We will recommend our holiday with your school to our friends. Thank you very much for great time, we could spent in Malta. Kind regards, Hladik family
Oumar Adoum Abakar
France
---
I write this message for saying Thanks to you and all responsible of Gateway School. Before to come to Malta, I was wrong in English language and I didn't understand anything in English. I studied only twenty weeks and now I am capable to speak in English with someone and write messages or letters like this one. For 20 weeks, I started of elementary and I finished in intermediate. I learned so quickly even with this corona virus and online lessons. I enjoy this occasion to say everyone respect others in this place. I recommend Gateway School for everyone who wants study in English because of the education system, the location and a very good price. I was in host family and I want to thanks the both for my stay and exceptionally the second one, Antoinnette's house. I leaved there sixteen weeks and they were great person. They are respectable people and very friendly. Antoinnette is a helpful person, she has a good plan for food and I liked her because of food because I am a bit hungry and she helped me so much in Ramadan. Thank you GSE team, thanks to all teachers and friends. I wish to comeback again. Oumar Adoum Abakar (France)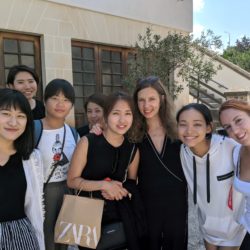 Ekaterina Ippolitova
Germany
---
If I had a chance to choose a language school again, I would do the same and go to the Gateway School of English again. It is a wonderful place to be, to learn, to gain life experience. I came alone to the School and stayed at the School Residence... But I never was alone :) After one hour being at the Residence, I met people from all aver the world. It is easy to make new friendships there because all the people are really open and want to speak English. :) The atmosphere at the School and at the Residence made me feel welcome the whole time. The organisation team always cares about how are you, how do you feel. The teachers are amazing! We had very interesting classes with a lot of activities and learned a lot! The cultural and activity program from the School is fantastic, of course it is optional, but I would recommend to do it! It was really great to travel with another students after lessons and to learn about Malta from the School guides. The time passed so quickly, I am really grateful to all the organisation team, all the teachers, all my new friends for the unforgettable time and experience. Gateway School is doing a great job! I am much obliged :)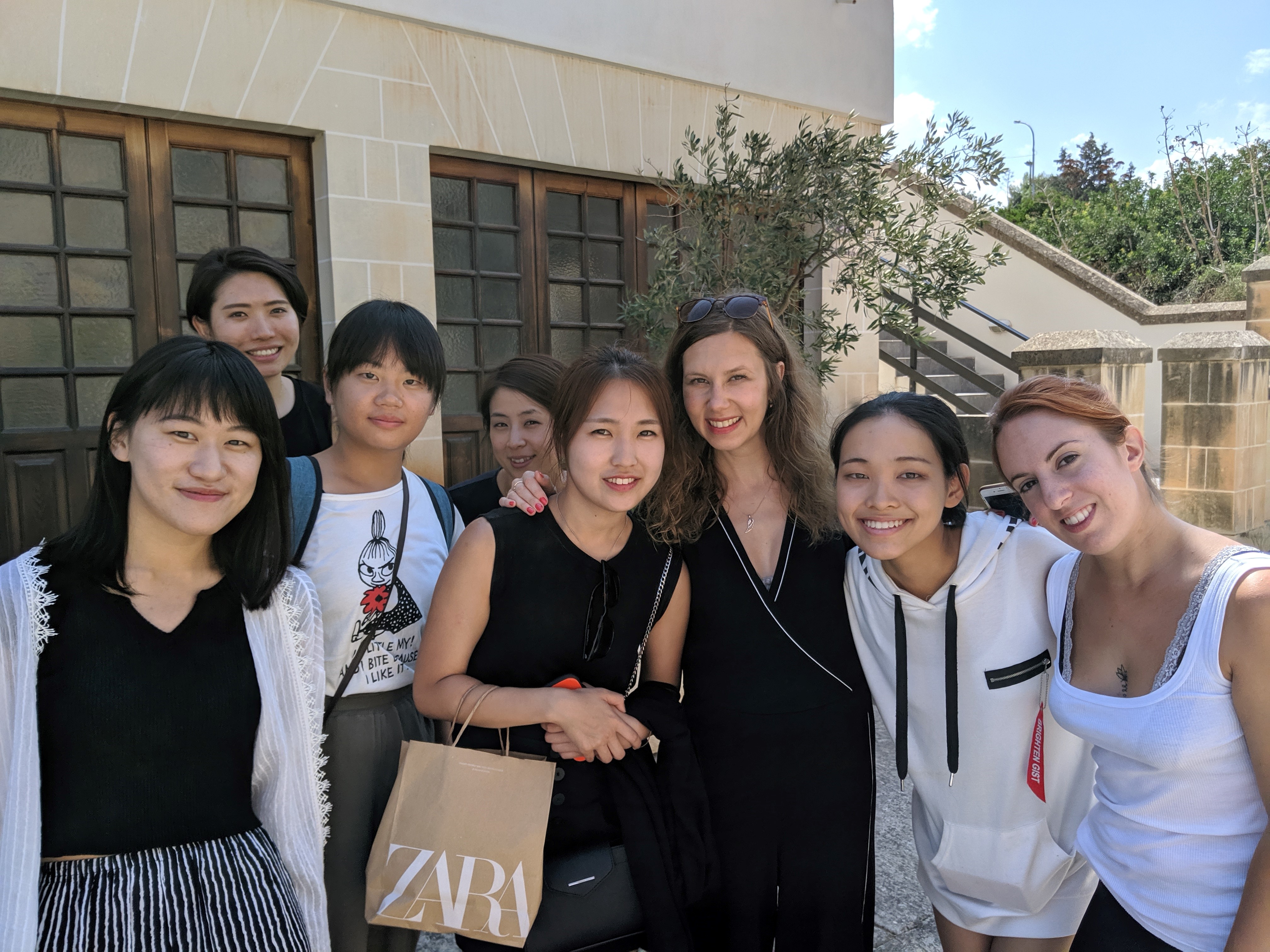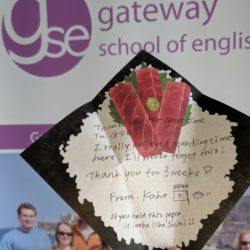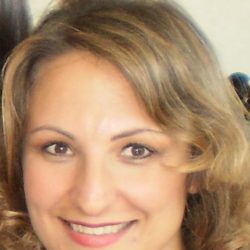 Marilena Lobifaro
Bari, Italy
---
In this school you learn and improve English in a very effective and creative way. The courses are organized in levels of competence and during the lessons students from all over the world are engaged in activities of understanding, study of grammatical rules, of speaking (personal presentation, discussion on a given topic), games, etc. Here you can really improve and refine your English language skills. We are a group of teachers from the Italian city of Bari and we attended a Teacher Training Course funded by Erasmus Plus at Gateway School of English GSE. Vacanza Studio Malta, Corsi di Inglese per Adulti e Famiglie, Corsi di Inglese per i Giovani e soggiorno studio, Corsi di inglese professionale, Corsi di aggiornamento per insegnanti Erasmus plus, PON, Alternanza Scuola Lavoro e Corsi con la Scuola di Inglese Gateway School of English GSE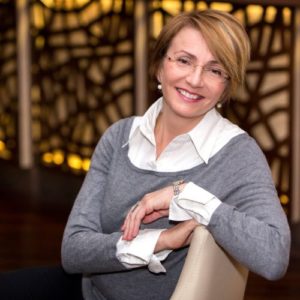 Andrea Dosa
Hungary (Magyar)
---
Dear Gateway School of English! Thank you for the two weeks in your school.It was a great challenge and adventure to be here. Not only your school but also the excursions organised by the school were excellent. My message to the World:."Hey guys, come and visit and try out Gateway School, one of the best English schools in Malta!!!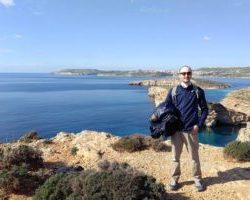 Alberto Minno (Italy)
Italy
---
At Gateway School of English I found great and dedicated teachers, nice international friends (I spent most of time with Yuki from Japan), very kind staff members and a relaxed, warm and cosy atmosphere. In just one week my english improved a lot. I was at Gateway over the Christmas holidays. I recommend a long-term intensive course to everybody. Thanks again!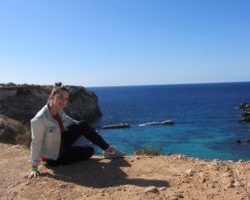 Beatriz Ganzo (Spain)
España
---
My experience in Malta was  amazing! I was in Malta for 3 weeks, I took a general English course and I stayed in the school residence next to school. My days at the school were amazing and teachers were very professional and lessons were fun at the same time, but the best moment was at the residence with the other students from different countries. I could speak English after classes with many students of different nationalities Japan, Azerbaijan, Italy, Poland, Czech Republic, Brazil, Hungary, Russia. I really miss this moment and I will come back soon!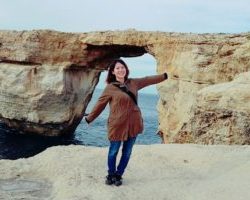 Chikano Ohashi (Japan)
日本 Japan
---
All done✅ Thank you for everyone I met here in Malta. I really loved Aviation English ❤✈️ Small but beautiful country! I hope to be back soon in summer☀️☀️ 留学終わり!少し遊んでから帰ります。 一度は嫌いになりかけたけど、今では大好きなマルタ🇲🇹 次は夏に戻ってきたい!!☀️もし次があるなら大陸に住みたい。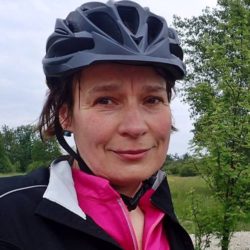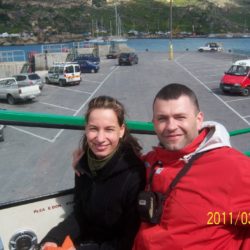 Beatriz Szabo & Peter Frick (Hungary)
Magyar
---
We are back home safely and would like to thank you for your hospitality and the great time we spent in Malta.  We miss your team, the teachers, the lessons and Malta very much.  We will see you again very soon. Beatrix & Peter from Hungary.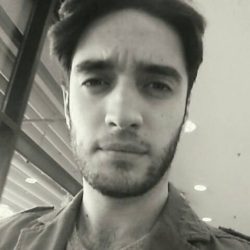 Ozan Bölükbaşı (Turkey)
Türkiye
---
I spent 1 month at Gateway School of English in Malta and everything was wonderful. The host family was great, the residence was excellent, the teachers were so helpful and professional and my international friends were perfect. Thank you for everything Gateway! You deserve all those lovely words. Türk öğrenci malta ingilizce kursu yurtdışı kursları Malta GSE. Malta'da İngilizce öğrenmek için harika bir deneyim.malta'da ingilizce okul. Malta'daki türk öğrencileri.ingilizce dersleri en iyi okul GSE Gateway.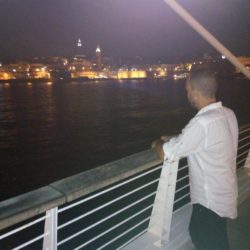 Carlos Longares (Spain)
Espana
---
Hello, I'm Carlos, from Spain. I need say thank to "Gateway School of English" in Malta. All members of Gateway are a part of a professional team. The teachers, the manager and the workers. For me, this experience was very important, because this helped me to grow personally and professionally. The residence is comfortable right next to school and the workers are very polite and friendly. It's a good experience with students from many countries. Malta is such a nice island to travel to to learn English because there are a lot of nice places to visit. Thank you very much. Carlos Longares from Spain Lecciones de inglés mejor escuela.Curso de inglés en Malta. Escuela de inglés con una gran mezcla de nacionalidades. Todos los cursos de inglés general a inglés profesional para programas familiares.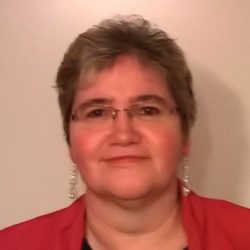 Kerstin Jödicke (Deutschland)
Germany
---
Thank you for the good time in the school. It`s a familiar and friendly atmosphere at this school, very good teachers (Thanks to David and Rita) and very helpful staff.  Great atmosphere too, will definitely recommend the school to my German friends! Englischkurse in Malta. Sprachreise Malta. Englischschule in Malta. Englischunterricht in Malta. Geschäftsenglisch in Malta. Familienprogramme und Englischkurse für Erwachsene in Malta. Englischkurse für Jugendliche in Malta.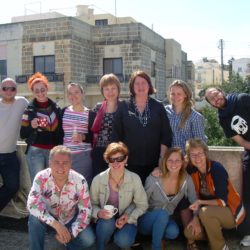 Sonata Trumbeckaite (Lithuania)
Lithuania
---
Hello Gateway School of English, I have arrived home safely and would like to thank your team for the opportunity to learn English in Malta and in your school.  It was a really great time in Malta!  Thank you for your kindness and hospitality and professional support.  My best wishes to my teachers.  I am now enjoying the warm spring weather in Lithuania. It is plus 15 to 17 degrees Celsius! Anglų kalbos kursai Maltoje. Anglų kalbos mokykla Maltoje. Anglų kursai. Aukštos kokybės anglų kalbos pamokos.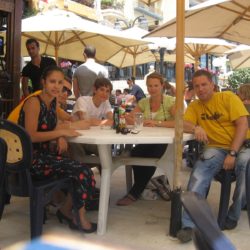 Egils Avots (Latvia)
Latvia
---
I was in Malta for two weeks. It wasn't  the summer season yet and I think it's the perfect time to study English because there weren't a lot of students and groups were smaller.  I had two different teachers for my morning General English classes and Conversation classes in the afternoon. I really liked the conversation topics chosen by our teacher during my speaking classes and sometimes we also went out together with our teacher to experience Malta's culture and visit its historic places.  Accommodation offered by the school was simply perfect, very nearby; just next to the school. angļu skola malta, angļu valoda malta, angļu valodas nodarbības maltai, ģimenes angļu valodas programmas, Biznesa angļu valoda, Profesionālais angļu valodas kurss, angļu junioru kursi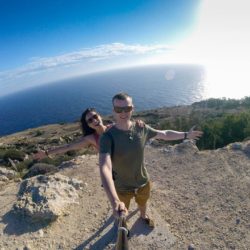 Nikola Kvapilova (Czech Republic)
Czech Republic
---
SUCH A BEAUTIFUL PLACE! If you want to improve your English skills and at the same time you want to explore amazing places, I definitely recommend you this language school in Malta! But I warn you, you will not want to go home :) The school has really friendly and family atmosphere, teachers want to help you with your improvement, all people that work at the school and residence are nice and kind.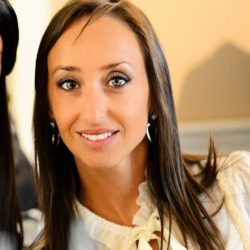 Svetlana Jeleva (Bulgaria)
Bulgaria
---
It was such a wonderful experience!!!The school and the people working there are really great.The accommodatien is perfect!I am very pleased that I was there.And I would recommend it to everybody, who wants to learn good English! Thank you английски училище малта,английски курс малта, международни английски студенти малта, уча в чужбина, младши програми за изучаване на английски език, курсове за възрастни, млади английски курсове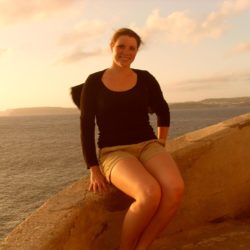 Lea Jessica Burghardt (Germany)
Germany
---
Dear GSE academic staff,  I wanted to let you know that last week I passed my oral Exam in English. I got 12 points out of 15 points, which means a 2+. I wanted to thank all of you and of course Marcelle and Monica for the very amazing stay in Malta. I've learned quite a lot and got much more self-confidence. I'm sure I wouldn't have been that good in my oral Exam if it weren't for my speaking practice with other students and the amazing conversation lessons in Malta at your school and with you all.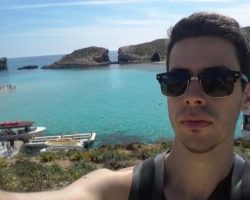 Gilvan Borges (Brazil)
Brazil
---
This is a family owned school with lots of advantages over the mainstream English schools in Malta. After just two weeks of an intensive course I was able to feel a great improvement in my speaking, listening and writing skills. Everyone at Gateway is so kind and helpful. The location is not far from Spinola Bay, and I could go on foot from the hostel where I was staying in St. Julian's. The school offers student residence accommodation next to the school and if you don't mind following some rules and don't want to spend time booking a place to stay then you can choose the school residence accommodation.  I would surely recommend it to any friend of mine, and if I could, I would certainly return to take some specific classes, keep practicing and improving the language. escola de inglês em malta,estudar no exterior, estudo de intercâmbio, curso de inglês em malta, cursos de inglês profissional, programas de linguagem familiar em malta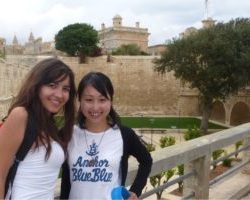 Yoshie Koba
Japan
---
Great time in Malta with my best school and my best international friends. I love Malta and I love this school! And here are a few words in Japanese about my experience in Malta :)
GSEで過ごした2ヶ月はとても有意義な時間でした。
私は学校のすぐそばにある寮で2ヶ月を過ごしました。部屋はとてもきれいで、常に清潔に保たれており、寮での食事も毎回違うメニューで、栄養の偏りもなくとても美味しく、授業が終わる数分前からランチのことで頭がいっぱいで毎日楽しみでした。
GSEは家族で経営されていることもあり、とてもアットホームで何か困ったことがあればすぐに助けてもらえます。寮にいながらホームステイしてるいような感覚でした。
英語のコース, マルタ, 留学する,英語学校, ビジネス英語コース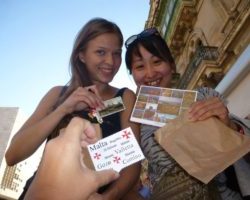 Olga Zelenina (Russia)
Russia
---
Good morning, Gateway School of English! I would like to thank you for everything. It was an amazing vacation for me. Thank you for the evening at Notte Bianca in Valletta and for the Birgu by Candlelight evening in Vittoriosa at the Three Cities. It was fabulous. A very nice combination of learning English and experiencing the history and culture of Malta. I was extremely satisfied all through the 2 weeks of my stay. I also met a lot of students from different countries namely Brazil, Italy, Spain, Japan, Peru, Switzerland, Belgium, Slovakia, Poland, Czech Republic etc. It is the best school and I will certainly recommend it to my friends in Russia. курс английского языка, английская школа Мальта, изучать английский, Деловой английский

Jelena Disic (Serbia)
Serbia
---
It was a great experience learning English at Gateway School of English in Malta. I took two weeks Business English course. My lessons with Cameron were exceptional, he knew exactly what I needed to improve on and was always choosing topics that were interesting to me. I would also recommend the school's residence because it offers an accommodation next to the school and very near Spinola bay in St Julians. I have enjoyed warm atmosphere, good food, clean room and bathroom. The school is not too big so students really get all the attention and help needed which was very important as it was my first time in Malta and I got all valuable information and help from the kind and friendly staff. учити енглески малта, енглески курс малта, енглески лекције малта, студирати у иностранству,бусинесс енглисх малта,породични програми одрасли и курсеви за дјецу