The Gateway Team
---
Our Non-Academic Staff 
They are easily accessible (they are there when you need to speak to them and not only when they need to speak to you).
They will assist you with your school and social programme.
They will troubleshoot any problem, including issues related to your accommodation and student welfare.
They will suggest places to go to and explain how to get there – to make the most of your free time in Malta.
Our Teachers & Academic Team
For our teachers, teaching is not merely a profession, it is also a vocation. They are friendly and effective communicators who are always ready to help you out.
Moreover, our Director of Studies guides teachers to use the most appropriate teaching methods based on the varying needs of students across all levels, and regularly holds private one-to-one tutorials with students to ensure course satisfaction and monitor progress in English language learning throughout students' stay with us.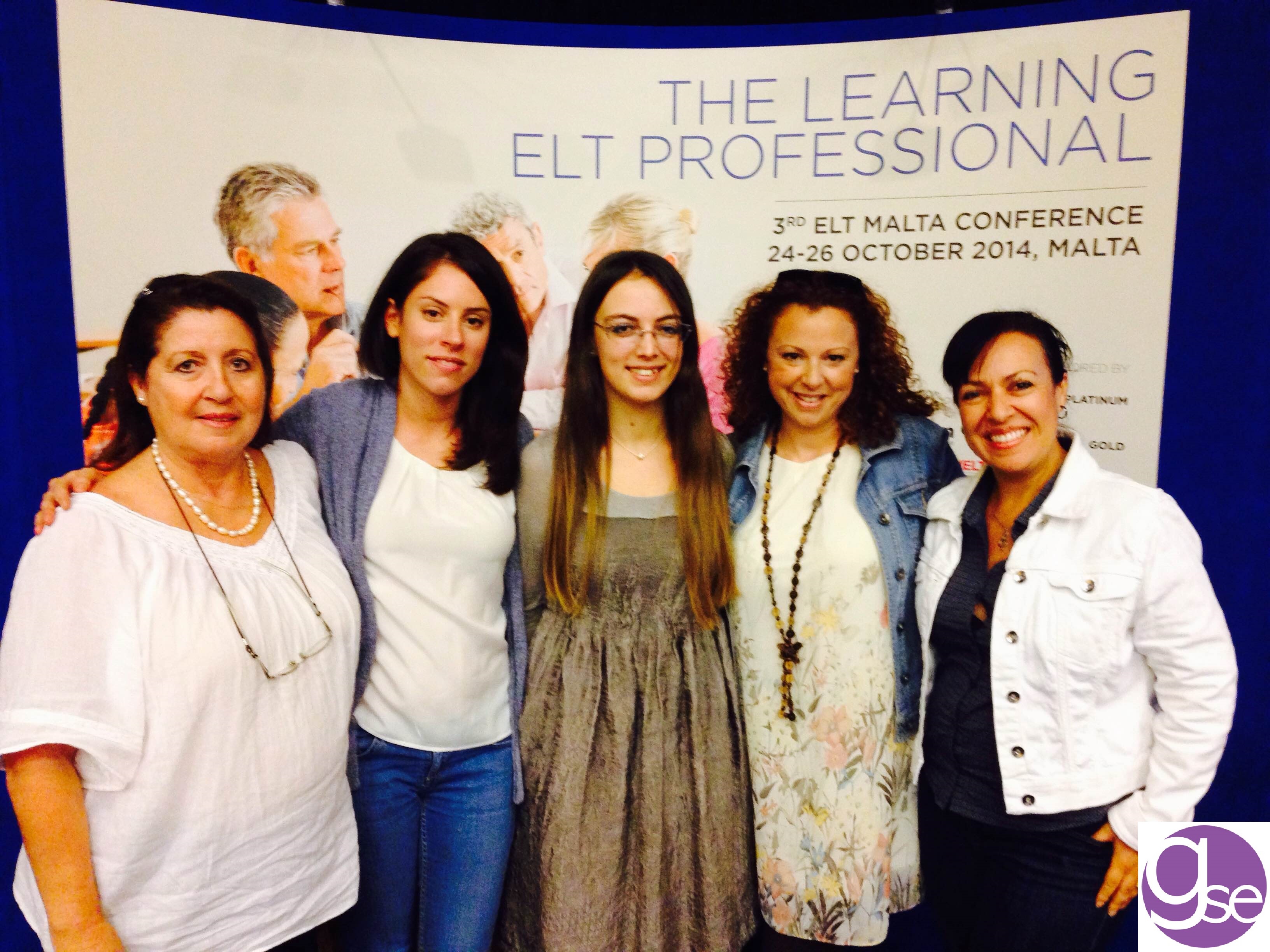 Photo above: GSE Academic Team at the annual ELT Malta Conference held in Valletta
Expertise:
All our teachers are fully qualified professionals and native speakers of English, some holding internationally recognised English language teaching qualifications such as CELTA & DELTA. We actively encourage our teachers to keep abreast of pedagogic developments in all areas of English Language Teaching.
The school regularly organizes and sponsors training and refresher courses for teachers to further their teaching skills and keep up with the latest trends in ELT. Moreover, most of our teachers also have degrees in other fields, thus enhancing the level of academic excellence of our school.
Experience:
All our teachers have taught English as a foreign language for many years in Malta and internationally. Their collectively vast experience allows us to understand the needs of students studying a language other than their own in another country, so that we can better help to make them feel at home, irrespective of cultural differences and their starting level of English language proficiency.
We know that unless learners feel at home, they will not be in a state of mind conducive to learning a foreign language effectively. Experience teaches our teachers to 'negotiate' methodology and teaching materials in line with learners' unique needs and circumstances.
"Ask anyone who has studied or taught at Gateway and they will all agree that it is a very special place. You can feel the relaxed and friendly atmosphere typical of a school owned and run by a dedicated family. You can sense that students are actually enjoying what they are meant to do, learning English. You can see that this makes it easier for them to learn." 
Roman Azzopardi – Director of Studies at Gateway School of English.