The importance of the English language in a post pandemic world
---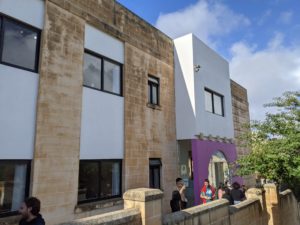 It has been a busy start at Gateway School of English GSE in January 2021 as we welcomed students from different countries such as Japan, Turkey, Chile, Venezuela, Korea, France, Germany, Colombia, Poland, Ukraine, China and Italy to name a few.
As always there has been a great mix of nationalities in our onsite (here in Malta) and online classrooms which augurs well for this year as it shows that 2021 will be another successful year in terms of mix of nationalities which Gateway is so renowned for. This despite the fact that travel is still not allowed or is restricted from a large number of countries, and therefore once normal travel resumes we will see even more nationalities travelling to Malta to study English onsite.
English learning seems to be at the top of the priority list for 2021 for many non English speakers and people of all ages want to improve their English language skills for many reasons such as career advancement, admission to an English speaking university or in preparation for exams. Every cloud has a silver lining and for this reason we believe in the importance of the English language as a lingua franca even in a post-pandemic world where opportunities will arise globally in the struggle for revival of many industries around the world. In the calm that will eventually follow the storm, there is no doubt that the importance of English in the business world will continue to grow. Not only in Business and trade but also in many professional spheres as companies increase their operations and the world economy regains momentum.
At GSE we offer Business English courses as well as Professional English courses through which students can improve their English fluency in their professional field. In 2021 we believe that the demand for these types of courses such as Medical English, Legal English, Aviation English, English for Engineering, Financial English (English for the Fin Tech industry), English for the Oil and Gas Industry and many other ESP courses will increase exponentially as the world slowly recovers from months of stagnation and low economic activity due to COVID-19.
You can contact us by email: [email protected] or on Whats App: +35699229463