Come spend a magical Christmas in Malta learning English
---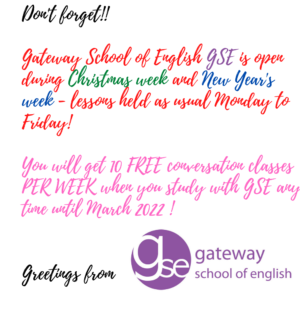 October and November
Both the months of October and November have been busy at Gateway School of English GSE. The month of October marked the beginning of the popular offer 'pay for 20 lessons and get 30 lessons per week' and anyone studying at GSE for any duration between the months of October 2021 and March 2022 will get 10 free lessons per week. This means that if you choose to brush up on your English language skills and book an English language course with GSE in Malta any time between October 2021 and March 2022 you will have 10 free conversation classes per week where teachers focus on the speaking skills and listening skills during these free classes.  The conversation classes are also graded according to your level of English.
These two months were also popular with our Teacher Training Courses as GSE also offers training for tecahers which is funded by Erasmus. The teacher training courses are specifically designed for primary, secondary and teritary as well as adult educati, on teachers who wish to come to Malta, meet other peers in the same profession, share experiences and at the same time practise their English indirectly as the language of instruction is always English.  In the first half of October we also had 50 plus students coming from different parts of the world who came to Malta to study English and meet other students of similar age but of different nationalities. The social programme of free time activities also helped students to practise their English skills outside the classroom while visiting Valletta, trying Maltese pastizzi ( a typical snack in Malta) in Rabat, visiting Malta's crafts village and glass factories as well as a guided tour of the old capital city of Malta Mdina.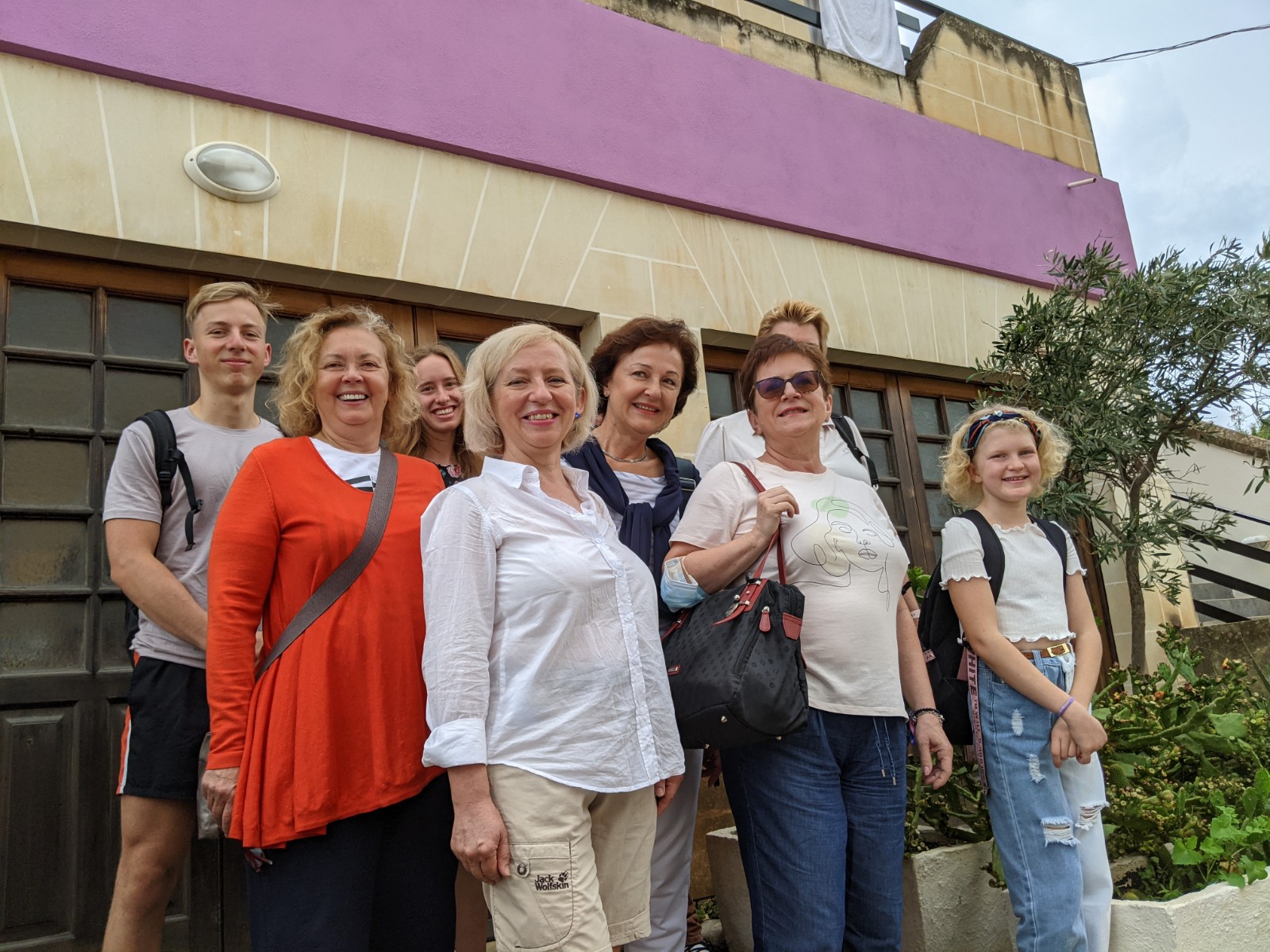 Gateway loves Christmas!
We are now looking forward to December – an exciting month at Gateway – the run up to Christmas and lots of activities to make the festive season and the end of the year a special one for our students. Gateway School of English is the place to be this Christmas! We do lots of Christmas activities for our students and this year will be no exception.  We love decorating the school for Santa's annual visit which this year will be around mid December! We promise you it will be a lifetime experience spending Christmas in Malta.  Malta has always been a popular destination for the Christmas holidays and this is the reason why Gateway School of English GSE is open for students during Christmas week and New Year's week. Lessons are held as usual Monday to Friday during the two weeks. This way students who are currently studying with us will not be missing lessons and those students who choose to come to Malta over the Christmas period – holiday season – will have the opportunity to attend classes during those weeks.  We also offer accommodation next to the school which is the popular GSE residence where you will have the opportunity to mix with other students from all over the world and practise English while cooking your own meals or having a chat over breakfast which is served daily Monday to Sunday from 7:30am until 9am.  GSE residence prices (single , twin and triple rooms) are also 10% discounted during these months and this 10% discount is valid until end of March 2022.
December and January – your ideal months for a family English programme!
These two months are alos very popular with families. A lot of families from all over the world choose GSE because our school is like one big family. We are a family owned and family run school meaning that family values are at the heart of what we do.  GSE offers courses for parents and kids all year round wishing to travel together but learning in separate classrooms having the same timetable while spending their free time holidaying in Malta.  We know that a lot of children, especially European kids, have holidays during these two months and therefore this would be a good opportunity for a family holiday. Malta offers the perfect atmosphere and environment for kidds.  All this with a combination of good weather, mild winter temperatures (no snow or sub zero temperatures!) and many attractions for kids ranging from visits to interactive science centres such as Esplora to historical museums with special attractions for kids, Christmas villages with the traditional Maltese cribs, the beautiful streets of Malta's capital Valletta lined with decorative Christmas lights and much more.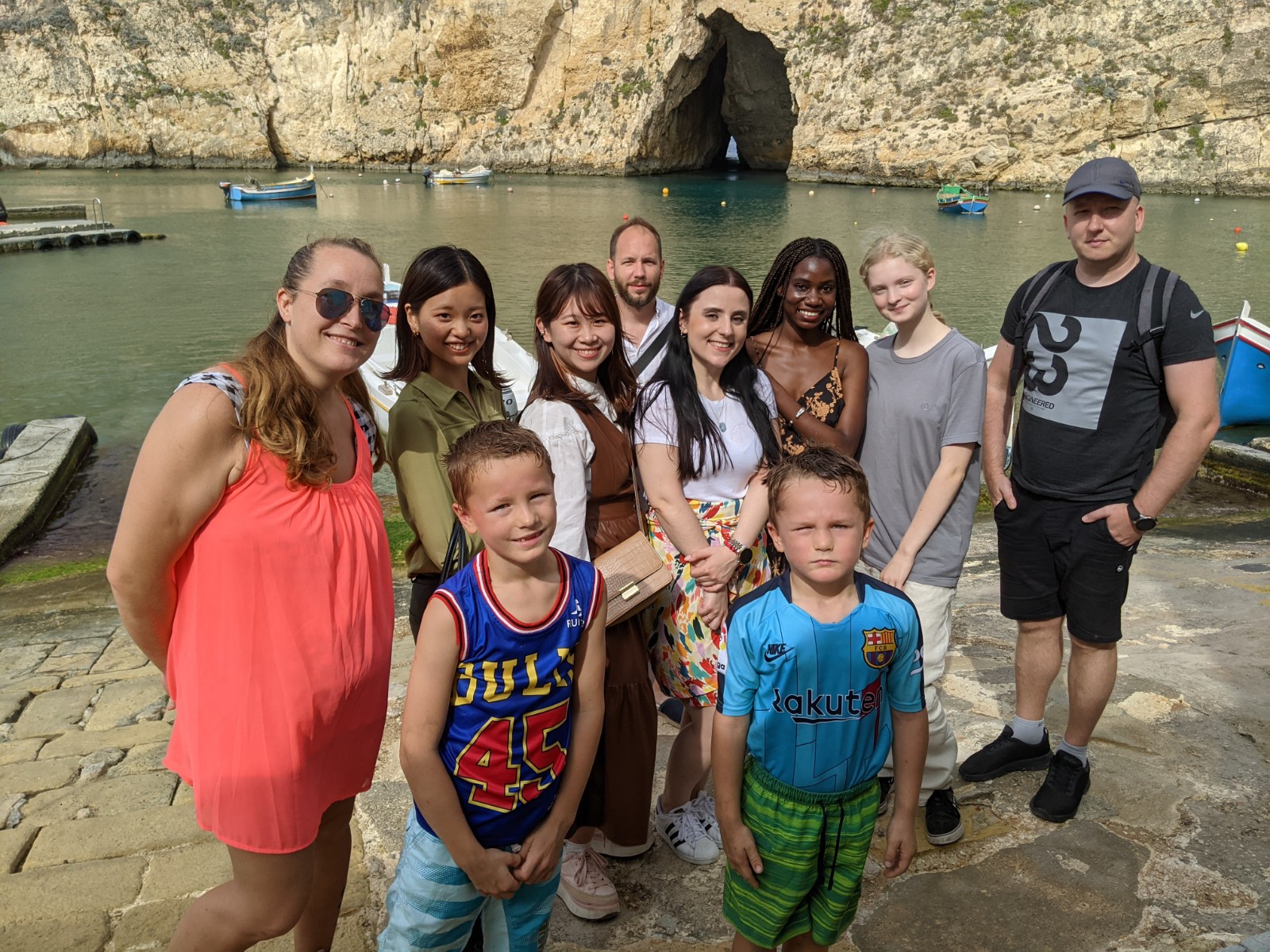 In a safe and secure environment
The safety of our students is always a priority.  The fact that only adult vaccinated students are allowed to attend classes on the GSE premises (with the exception of children under 12 years of age who need not be vaccinated and can travel to Malta only with a negative PCR test) drastically reduces the risk of COVID-19 infection spread within the student community.  In addition to this we also follow the health protocols issued by the Public Health Department such as mask wearing, social distancing, sanitisation points on the premises, daily disinfection of the school and residence premises and other important measures to ensure a safe environment for all.
Want to find out more about English language courses in Malta?  Contact us: [email protected]   Whatsapp: +35699229463