Autumn 50 plus programmes for mature students aged 50 and over – a successful learning experience
---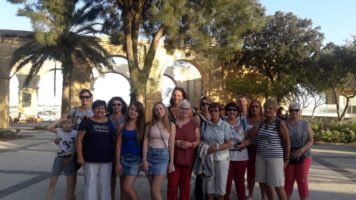 40 students aged 50 and over from 8 different countries took part in our Autumn 50 plus programmes exclusively for students wishing to study with other colleagues of similar age. Mature students from France, Germany, Switzerland, Czech Republic, Spain, Japan, China and Italy travelled to Malta during the first half of October, some to improve on their English language skills while others to start learning a new language.
The 50 plus programme was held over 2 weeks during which two annual major cultural events took place, Notte Bianca in Valletta on the first weekend of October and Birgu by Candlelight on the second weekend of October. Gateway's 50 plus programmes are organised four times a year specifically during Carnival, Easter, Notte Bianca and Birgu by Candlelight and the last programme at Christmas time.  We strongly believe in 'out of class' informal learning and GSE's rich social programme of free time activities provides the right environment for 50 plus students, to relax, socialise and at the same time practise their English and what they had learnt in class. All activities organised by the school are well attended by all the 50 plus students which makes their free time even more engaging. During a week's stay each 50 plus student will have the opportunity to see Valletta – Malta's capital city, Mdina and Rabat as well as the cliffs along the west coast of the island, the Three Cities and a cultural even which in this case was the Notte Bianca or the Birgu by Candlelight since both events take place in the first and second weekend of October respectively.  Below are some photos of this autumn's 50 plus programme both in class as well as outside: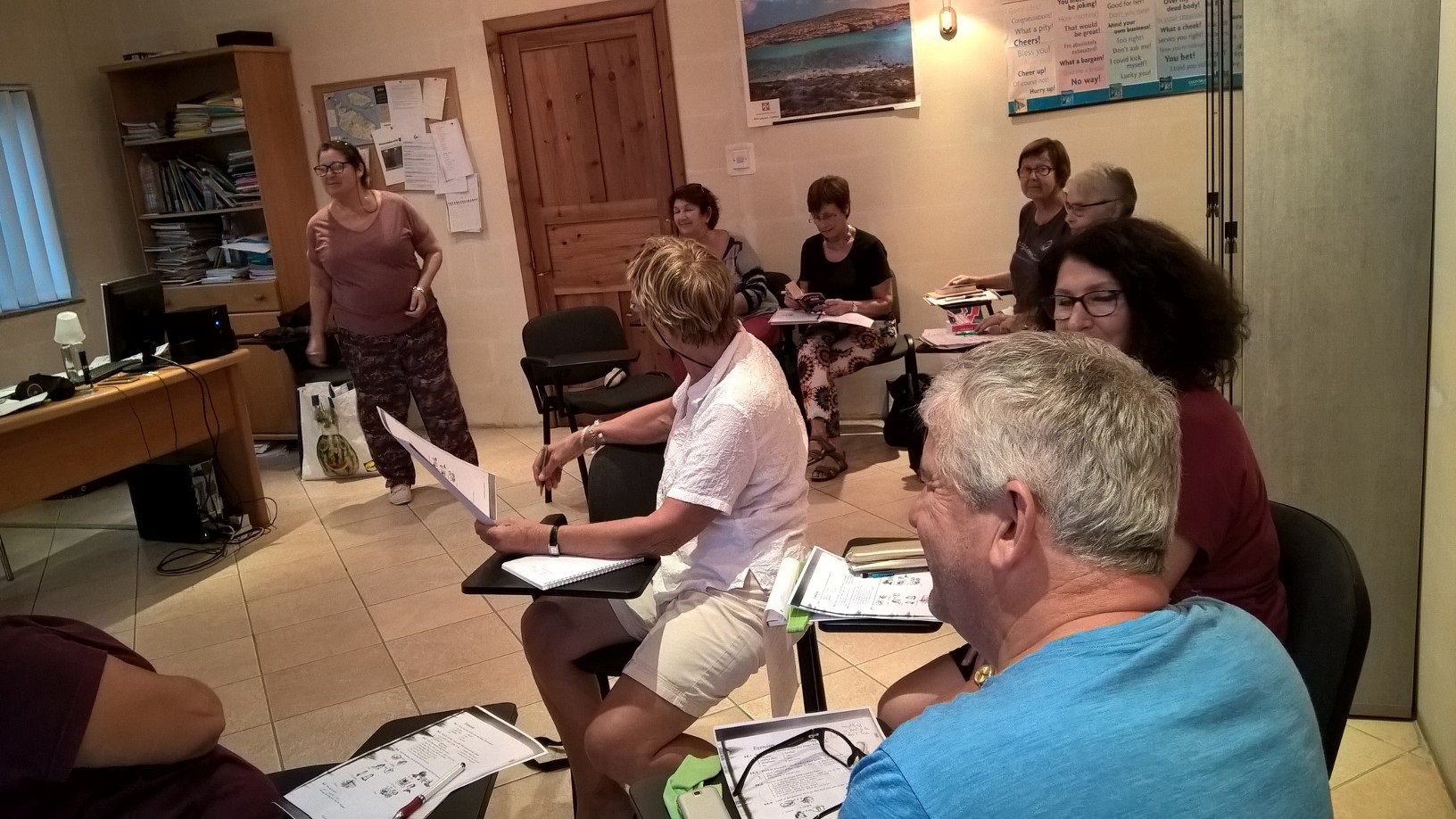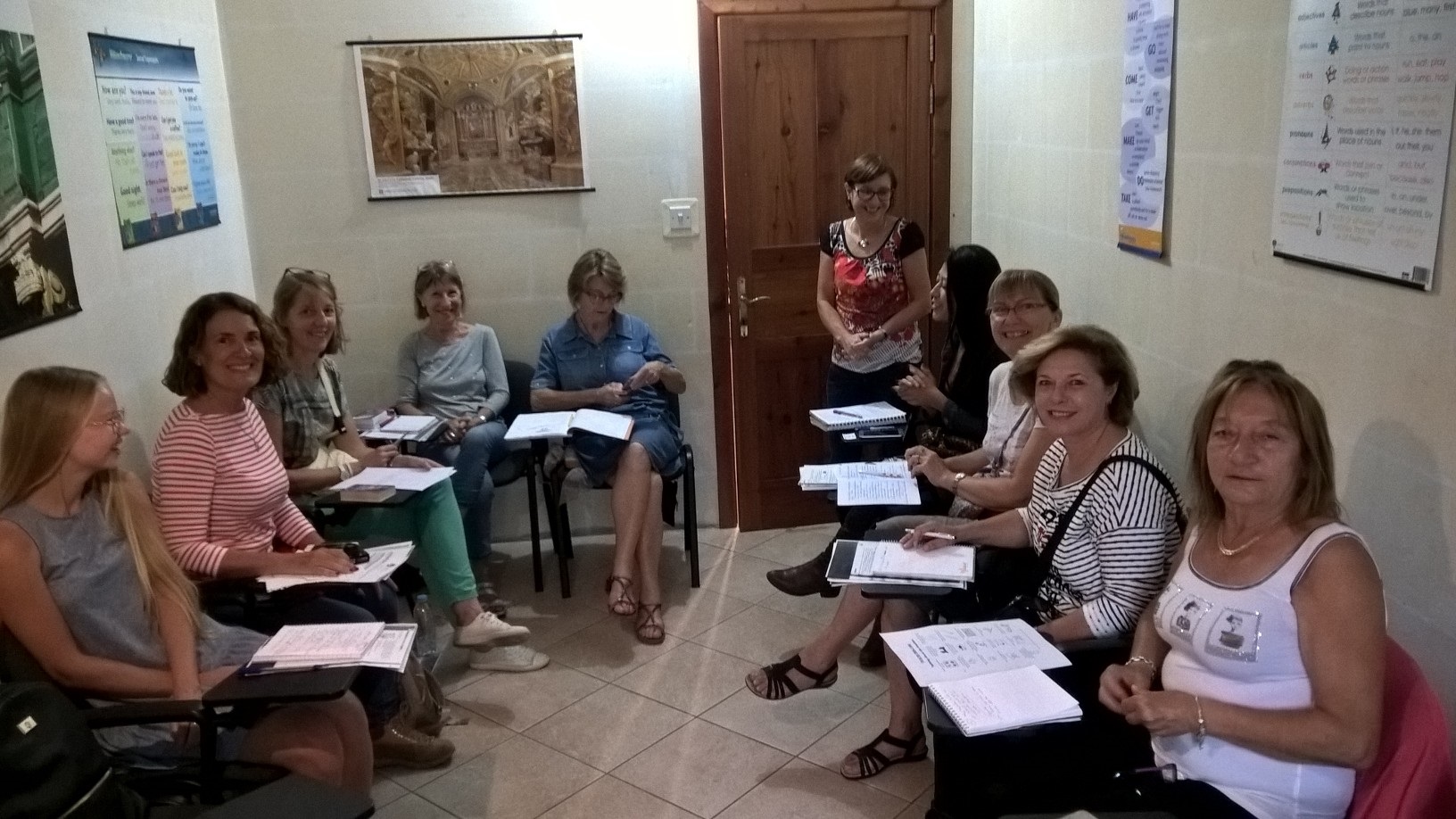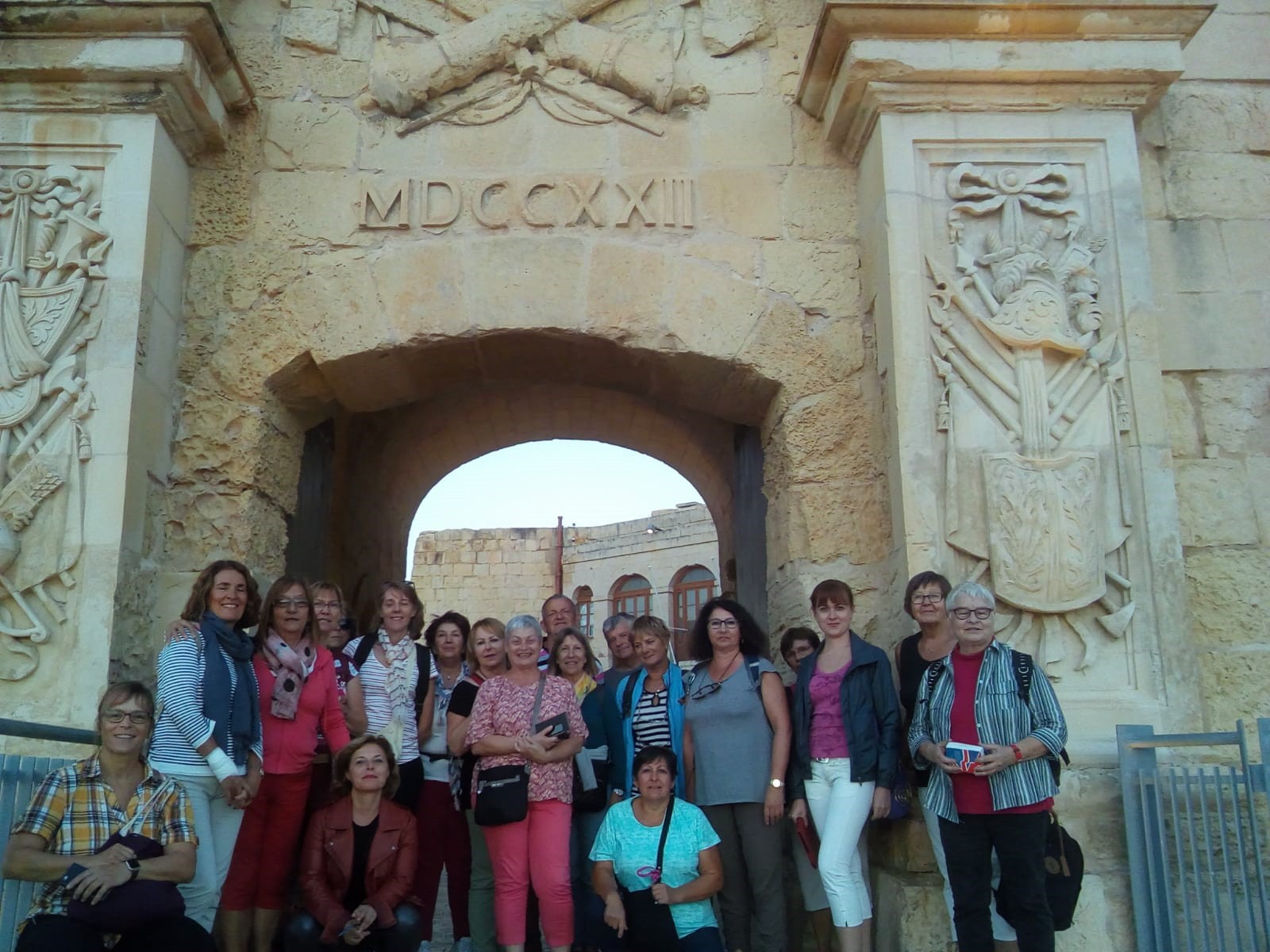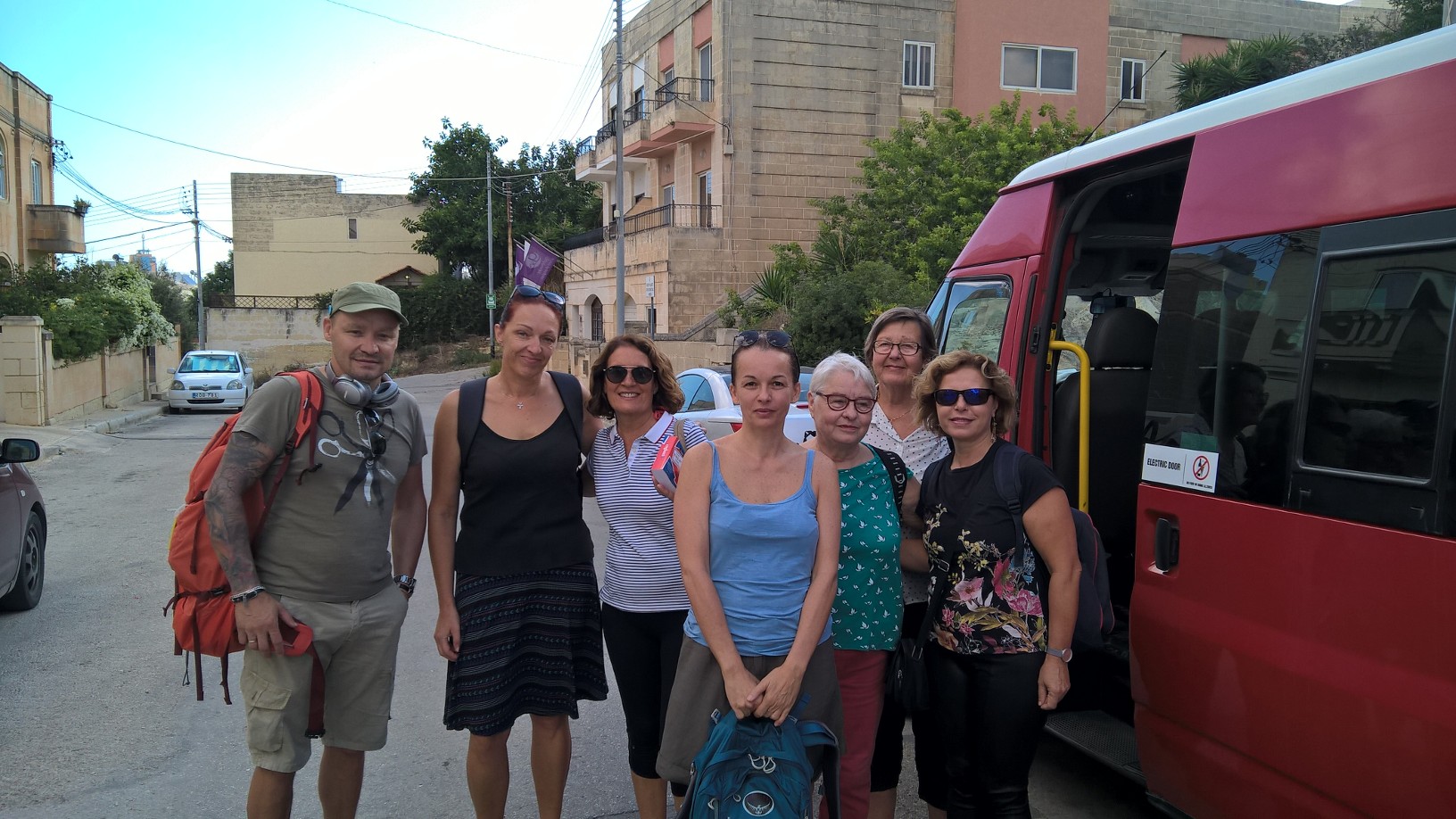 50 plus students also had the chance to show off their dancing skills while learning English keeping to the tradition of making lessons interesting, fun and engaging.
Students got to learn about each home country's traditions and culture through stimulating discussions among students of different nationalities, practising listening and speaking skills as well as writing skills since students had to jot down notes before delivering their presentation on the topic. Learning at Gateway School of English GSE takes place in a friendly and relaxed environment which is ideal for the more mature student who is not after fast ways of learning the language but more after experiencing the beauty of learning a foreign language in the country where it is spoken and at the same time making friends with other students of similar age.
GSE also offers different types of accommodation for 50 plus students such as GSE's residence which is located right next to the school available on B&B basis and communal kitchen facilities, hotel accommodation, the porziuncola residence available on half board basis and homestay accommodation.
The school's location is also very attractive for mature students because GSE is located in a quiet area of St Julian's but yet within a few minutes' walk to the main tourist area of St Julian's Bay / Spinola Bay with its many restaurants, cafes, pubs, bars and entertainment areas. There are also large open spaces around the school where mature students can relax during their breaks and free time. In fact 98% of our 50 plus students rate the location of the school and its adjacent residence highly.
We are now looking forward to welcoming more 50 plus students for the upcoming christmas programme as well as for next year's programmes. We promise you that we will make your 50 plus programme in Malta one to remember.
We are offering a FREE upgrade to 30 lessons per week for the upcoming 50 plus programme in December 2018.
If you want to know more about next year's 50 plus programmes 2019 please click here: https://english-malta.com/wp-content/uploads/2017/01/Gateway-School-of-English-GSE-Malta-50-plus-programmes-Price-List-2019.pdf
50 Plus Programme für Erwachsene über 50 Jahren und Senioren
Programas 50+ para estudantes maduros – aprender inglês com outros estudantes internacionais de idade similar
Corsi 50+ per studenti maturi – Corsi di Inglese e Vacanza Studio per seniors
Séjour linguistique sénior stage de langue plus de 50 ans
Cursos de idiomas en el extranjero para mayores de 50 años
50 plus programy pro dospělé studenty anglických kurzů v maltě, Kurzy pro studenty 50+
50 plus programy specjalistyczne dla studentów języka angielskiego na Malcie
50 plusz szakosított programok érett hallgatók angol kurzusok malta
50多个专门针对成熟学生的马耳他英语课程
몰타의 성숙한 학생들을위한 50 개 이상의 영어 코스 프로그램
50 plus programos, skirtos subrendusių studentų anglų kursams malta
50 plus specijaliziranih programa za mature studentske tečajeve engleskog jezika u malta
50 plus programmas, kas specializētas pieaugušiem studentiem angļu valodas kursi Maltā