Free Euro 10 vouchers per student per day to spend in Malta this Summer 2021
---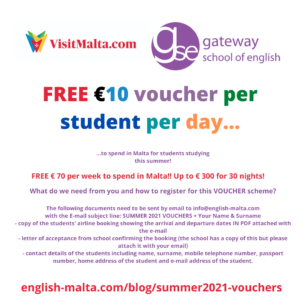 Visit Malta and the Malta Tourism Authority is giving €10 per student per day this Summer 2021 to students studying English in Malta with fully licensed English language schools such as Gateway School of English GSE.  These €10 vouchers can be spent at any outlets around Malta and Gozo and are given for minimum stays of 15 nights and maximum 30 nights (you can stay more than 30 nights but you will get max Euro 300).  They can also be used to upgrade your course from 20 lessons to 30 lessons per week or to pay for your course or accommodation extension.
So students studying English in Malta with GSE this summer can get €70 per week for a maximum of 4 weeks (€ 300) !
This is an amazing initiative and is available on a first come first served basis!
So students who book early on this summer starting as of Monday 10th May will benefit from it.
The earlier you book the better the chance of receiving the vouchers!
This scheme is only valid for bookings from 1st June 2021 onwards when GSE will reopen its doors for onsite English classes. Students have to be aged 13+.
See how you can spend your vouchers at GSE and benefit from discounts HERE.
What do we need from you and how to register for this VOUCHER scheme?
Either fill out this form here: https://forms.gle/iKFksVX43MPGqLmK8 (please note this requires a Google account sign-in)
Or send us the documents below by email:
The following documents need to be sent by email to [email protected]
with the E-mail subject line: SUMMER 2021 VOUCHERS + Your Name & Surname
copy of the students' airline booking showing the arrival and departure dates IN PDF or JPG attached with the e-mail

copy of the student's bio-data page of the passport (where there are the personal details and photo) in PDF or JPG
letter of acceptance from school confirming the booking (the school has a copy of this but please attach it with your email)
contact details of the student as follows: name, surname, mobile telephone number, passport number, home address of the student (address of the home country not in Malta) and e-mail address of the student.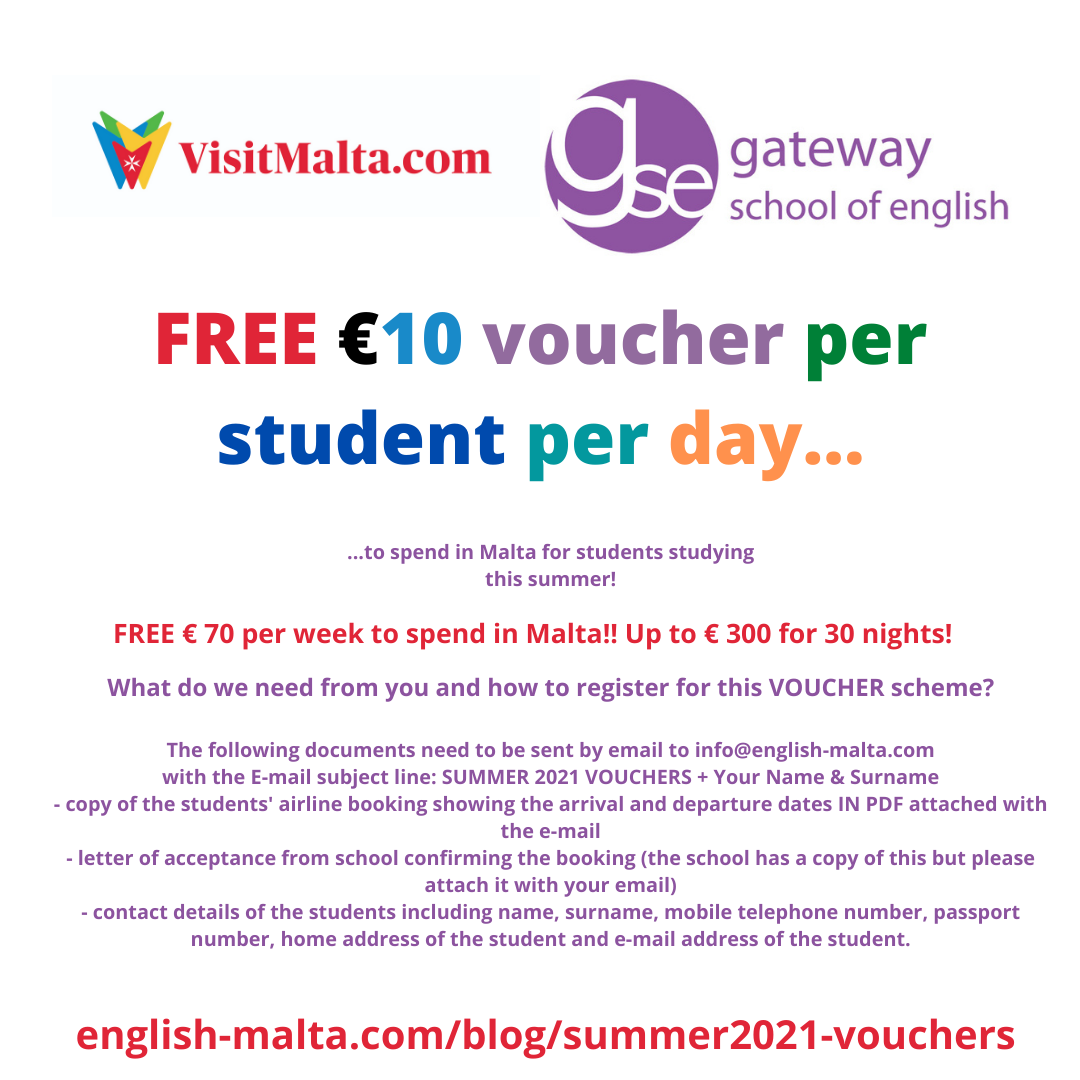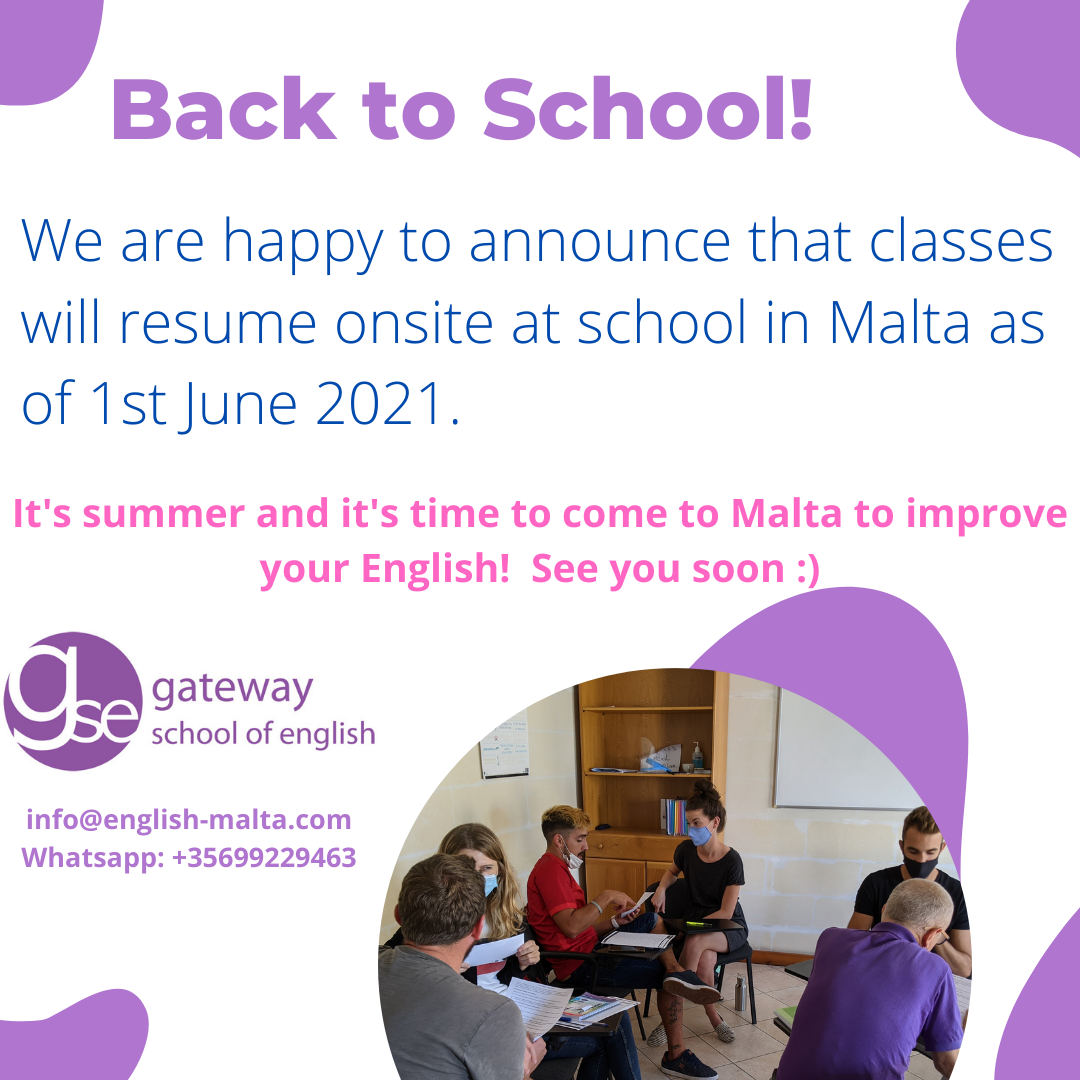 SPECIAL PRICES FOR ADULT ENGLISH COURSES & ACCOMMODATION MALTA 2021
SUMMER JUNIOR ENGLISH PROGRAMMES MALTA 2021
WhatsApp: +35699229463