The Ethos (Mission Statement) of an English language school in Malta
---
Gateway School of English (GSE) is more than a guarantee that your stay with us will be a successful English language learning experience. It is a promise that you will take back home with you an exciting total memory that will enrich you as a person, making you more aware of the world's diversity and of the importance of reaching out across cultural barriers. In short, we offer you a gateway to the world and a pathway to success. We look forward to welcoming you to Malta and to GSE.
Virtual Tour
---
Take a 360 degree virtual tour of Gateway School of English as well as the residence.
Students' Success Stories
Hear what some of our past students have to say about Gateway School of English.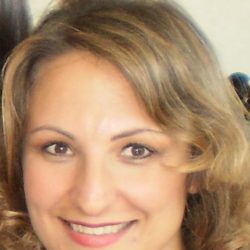 Marilena Lobifaro
Bari, Italy
---
In this school you learn and improve English in a very effective and creative way. The courses are organized in levels of competence and during the lessons students from all over the world are engaged in activities of understanding, study of grammatical rules, of speaking (personal presentation, discussion on a given topic), games, etc. Here you can really improve and refine your English language skills. We are a group of teachers from the Italian city of Bari and we attended a Teacher Training Course funded by Erasmus Plus at Gateway School of English GSE. Vacanza Studio Malta, Corsi di Inglese per Adulti e Famiglie, Corsi di Inglese per i Giovani e soggiorno studio, Corsi di inglese professionale, Corsi di aggiornamento per insegnanti Erasmus plus, PON, Alternanza Scuola Lavoro e Corsi con la Scuola di Inglese Gateway School of English GSE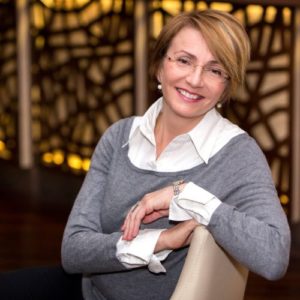 Andrea Dosa
Hungary (Magyar)
---
Dear Gateway School of English! Thank you for the two weeks in your school.It was a great challenge and adventure to be here. Not only your school but also the excursions organised by the school were excellent. My message to the World:."Hey guys, come and visit and try out Gateway School, one of the best English schools in Malta!!!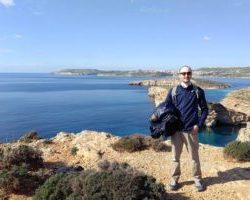 Alberto Minno (Italy)
Italy
---
At Gateway School of English I found great and dedicated teachers, nice international friends (I spent most of time with Yuki from Japan), very kind staff members and a relaxed, warm and cosy atmosphere. In just one week my english improved a lot. I was at Gateway over the Christmas holidays. I recommend a long-term intensive course to everybody. Thanks again!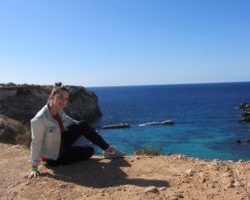 Beatriz Ganzo (Spain)
España
---
My experience in Malta was  amazing! I was in Malta for 3 weeks, I took a general English course and I stayed in the school residence next to school. My days at the school were amazing and teachers were very professional and lessons were fun at the same time, but the best moment was at the residence with the other students from different countries. I could speak English after classes with many students of different nationalities Japan, Azerbaijan, Italy, Poland, Czech Republic, Brazil, Hungary, Russia. I really miss this moment and I will come back soon!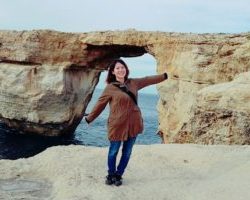 Chikano Ohashi (Japan)
日本 Japan
---
All done✅ Thank you for everyone I met here in Malta. I really loved Aviation English ❤✈️ Small but beautiful country! I hope to be back soon in summer☀️☀️ 留学終わり!少し遊んでから帰ります。 一度は嫌いになりかけたけど、今では大好きなマルタ🇲🇹 次は夏に戻ってきたい!!☀️もし次があるなら大陸に住みたい。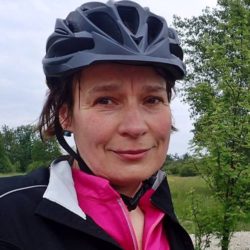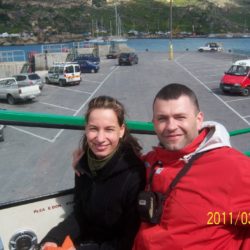 Beatriz Szabo & Peter Frick (Hungary)
Magyar
---
We are back home safely and would like to thank you for your hospitality and the great time we spent in Malta.  We miss your team, the teachers, the lessons and Malta very much.  We will see you again very soon. Beatrix & Peter from Hungary.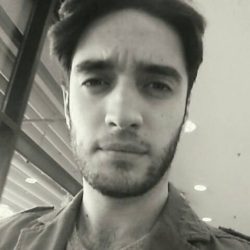 Ozan Bölükbaşı (Turkey)
Türkiye
---
I spent 1 month at Gateway School of English in Malta and everything was wonderful. The host family was great, the residence was excellent, the teachers were so helpful and professional and my international friends were perfect. Thank you for everything Gateway! You deserve all those lovely words. Türk öğrenci malta ingilizce kursu yurtdışı kursları Malta GSE. Malta'da İngilizce öğrenmek için harika bir deneyim.malta'da ingilizce okul. Malta'daki türk öğrencileri.ingilizce dersleri en iyi okul GSE Gateway.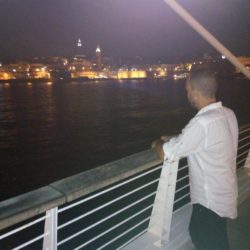 Carlos Longares (Spain)
Espana
---
Hello, I'm Carlos, from Spain. I need say thank to "Gateway School of English" in Malta. All members of Gateway are a part of a professional team. The teachers, the manager and the workers. For me, this experience was very important, because this helped me to grow personally and professionally. The residence is comfortable right next to school and the workers are very polite and friendly. It's a good experience with students from many countries. Malta is such a nice island to travel to to learn English because there are a lot of nice places to visit. Thank you very much. Carlos Longares from Spain Lecciones de inglés mejor escuela.Curso de inglés en Malta. Escuela de inglés con una gran mezcla de nacionalidades. Todos los cursos de inglés general a inglés profesional para programas familiares.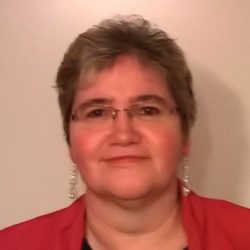 Kerstin Jödicke (Deutschland)
Germany
---
Thank you for the good time in the school. It`s a familiar and friendly atmosphere at this school, very good teachers (Thanks to David and Rita) and very helpful staff.  Great atmosphere too, will definitely recommend the school to my German friends! Englischkurse in Malta. Sprachreise Malta. Englischschule in Malta. Englischunterricht in Malta. Geschäftsenglisch in Malta. Familienprogramme und Englischkurse für Erwachsene in Malta. Englischkurse für Jugendliche in Malta.