Summer Teen Programmes for Children
---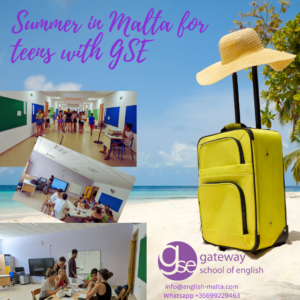 At Gateway School of English GSE we organise junior programmes for teens all year round but summer is obviously the busiest time for such programmes. We make sure that students will have an enriching experience with us in Malta not only academically but also socially. In fact we offer a varied programme of activities that range from leisure oriented activities such as visits to beaches, kayaking, international non alcoholic disco parties to more historical and cultural trips such as visits to Mdina, the crafts village, Valletta and the Three Cities.  This way we make sure that students not only improve their English with us but also make friends with other students of different nationalities and at the same time see the beauty of Malta.  This is the advantage when booking a package that includes course and activities i.e. the social programme.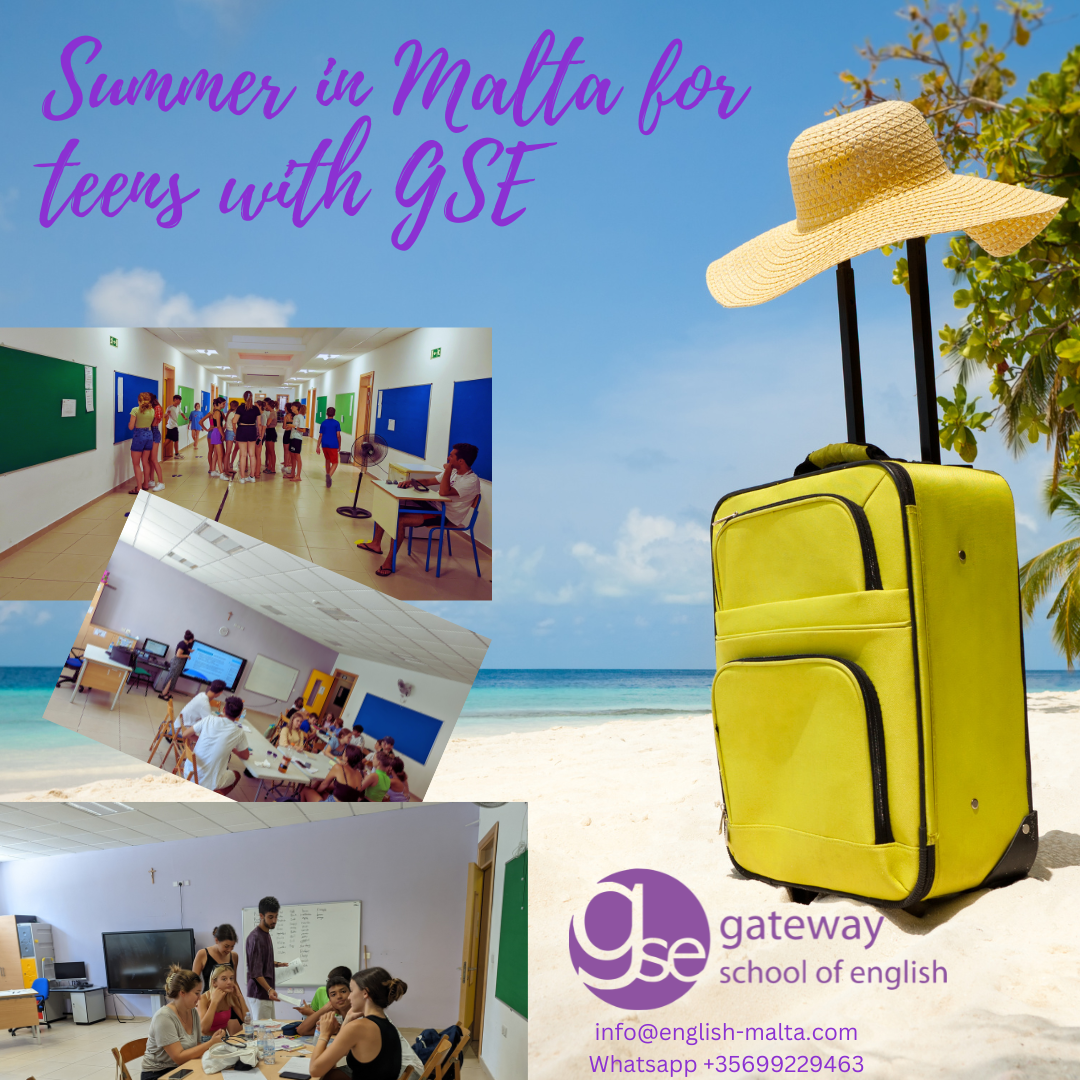 For those students who travel individually and not with a relative or parent we also offer the full package which is the most popular one as juniors and teenagers usually travel in summer individually without their parents. This programme includes an airport to airport service meaning that as soon as students arrive in Malta they are taken care of by our GSE staff.  They are met at the airport by the school respresentative who will guide them to their accommodation, whether the hotel (GSE residence) or the host family, and will explain to them their programme, their first activity, the time and where they should wait for their transport.  Accommodation is always offered on full board basis and includes breakfast in the hotel or at the host family, packed lunch provided by the host family or at the hotel on Saturday and Sunday and at school on schooldays only for those students staying at the hotel and dinner provided by the host family or the hotel.  The programme for those students travelling on their own also includes the 20 lessons General English course as well as free time activities which are held right after classes. The school transport leaves the junior school at 1pm and students spend their afternoon with our school group leaders and other students. You can see what is included in the school's social programme by visiting the junior programmes website here:
Junior Teens English Programme 11 – 17 years (individuals & groups) & Summer camp
During activities students are accompanied by the school's group leaders at all times,  The transport provided is also private and organised by the school.
These programmes are available for students aged between 11 and 17 years but we also accept younger students aged between 8 and 10 years for the full programme as we have kids classes (young learner) classes also at the junior summer school.
The junior classes are always held at the San Gwann Primary school which is only 10 minutes' walk from the main school Gateway School of English GSE in St Julian's (San Gwann).
Should you wish to know more about our junior programmes please do not hesitate to contact us [email protected] or by WhatsApp +35699229463
School photos below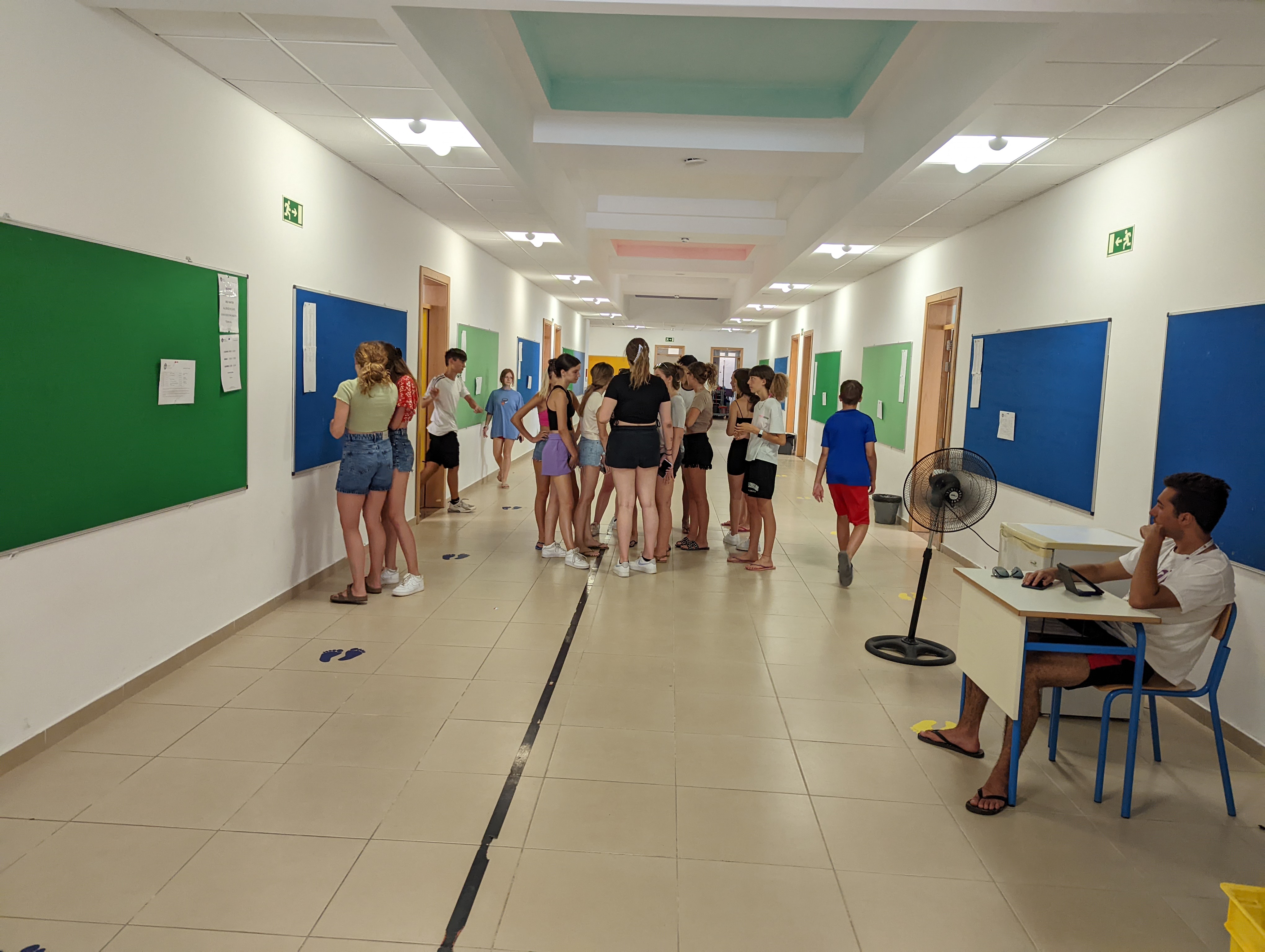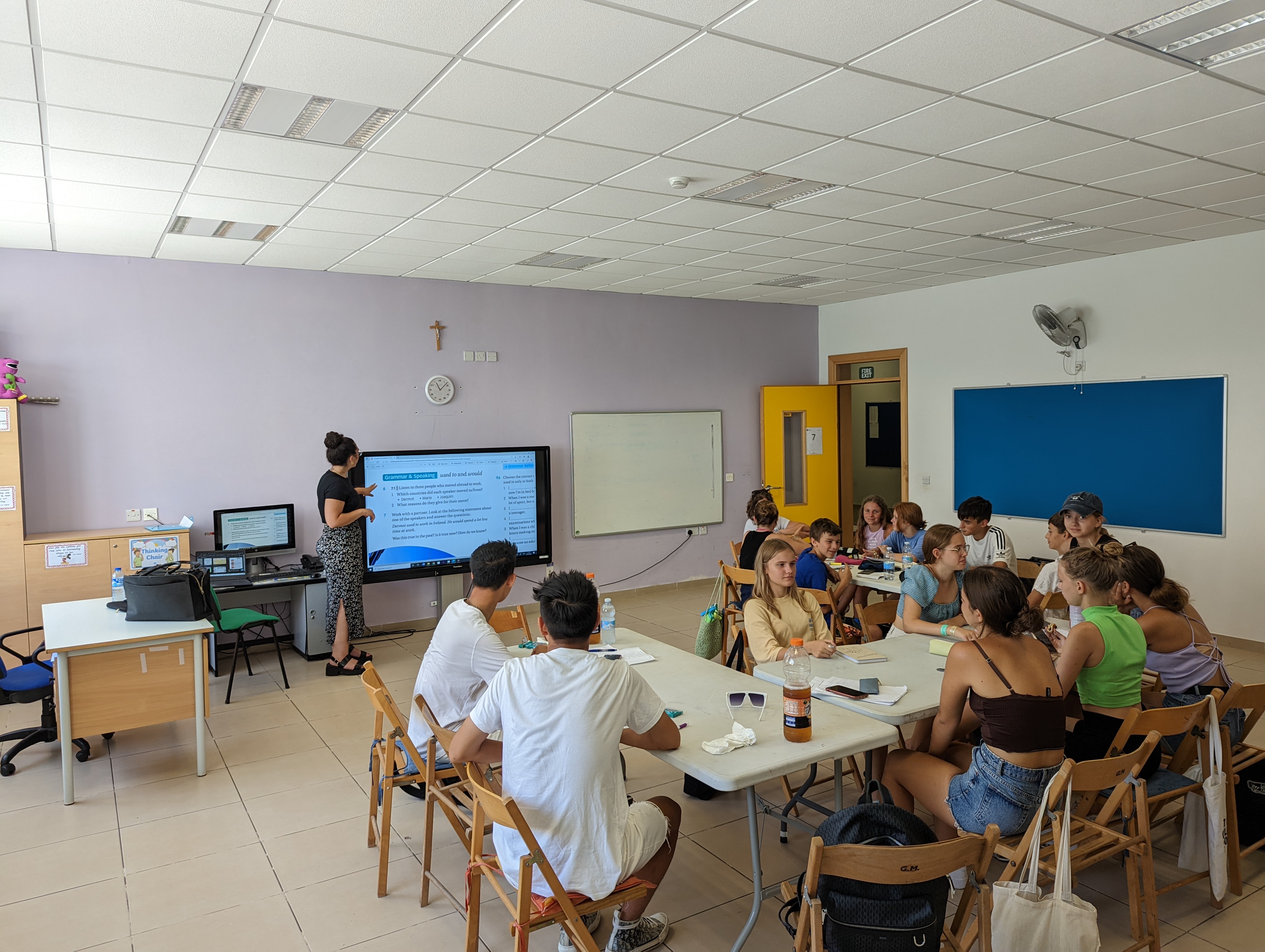 Sample lesson and classroom atmosphere: