Hello Summer!
---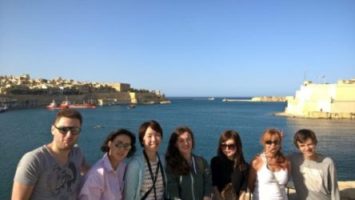 8th June 2017
Hello Summer!
The countdown to summer has begun and here we are getting deeper into our social programme as the sunny weather lures more and more students outdoors. Here are a few pictures of our most recent activities at the Three Cities, the Three Villages, Marsaxlokk fishing village, Pretty Bay, Gozo and, of course, Comino with the crystal clear waters of the Blue Lagoon. Yes, people have been swimming in Malta since May!
English language students taking in the flowery scenery at the San Anton Gardens of the Presidential Palace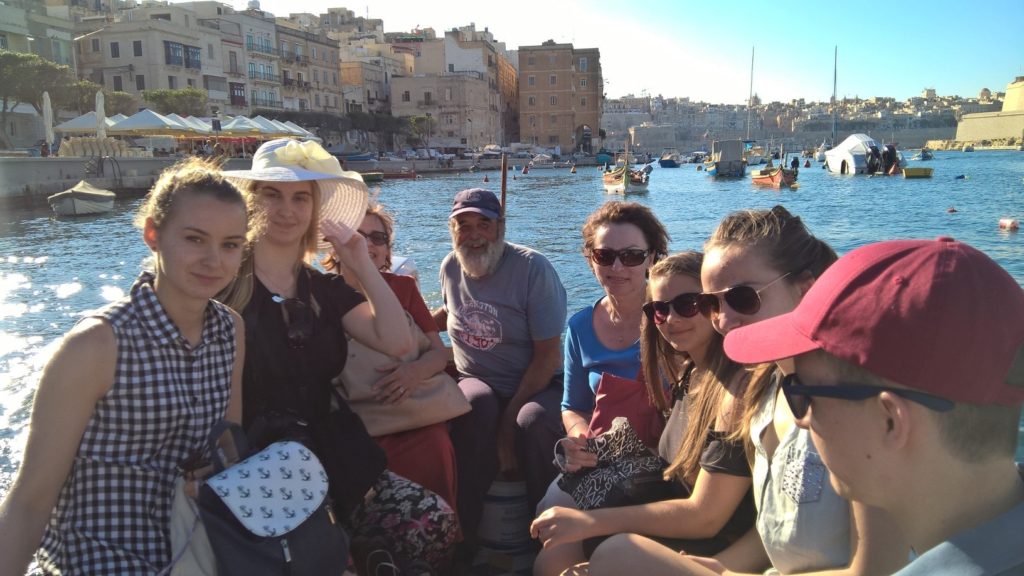 "Row, row, row your boat …" English students crossing the Harbour between Vittoriosa (Birgu) and Senglea (Isla)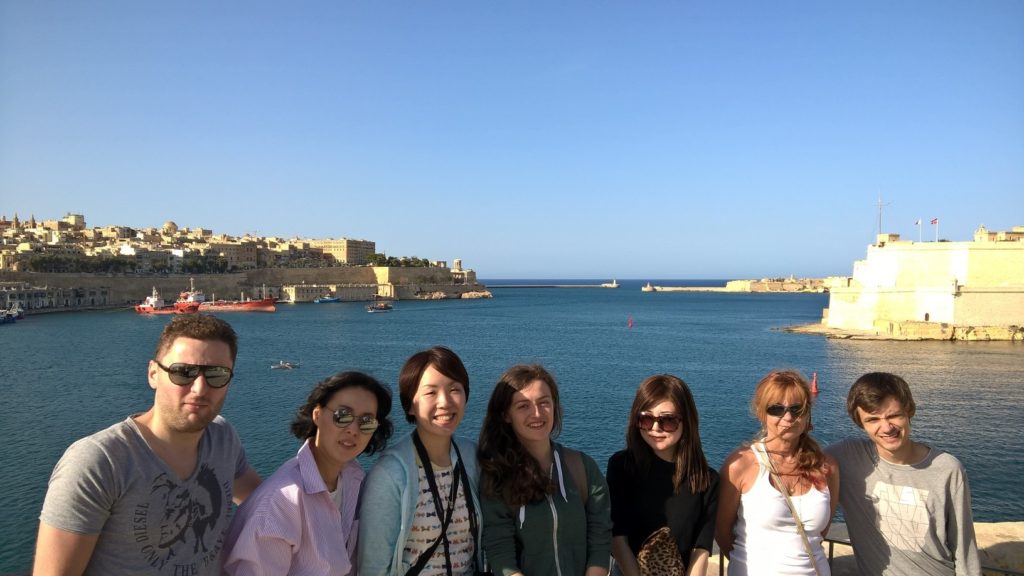 Students against the beautiful backdrop of historical Malta fortifications at the Three Cities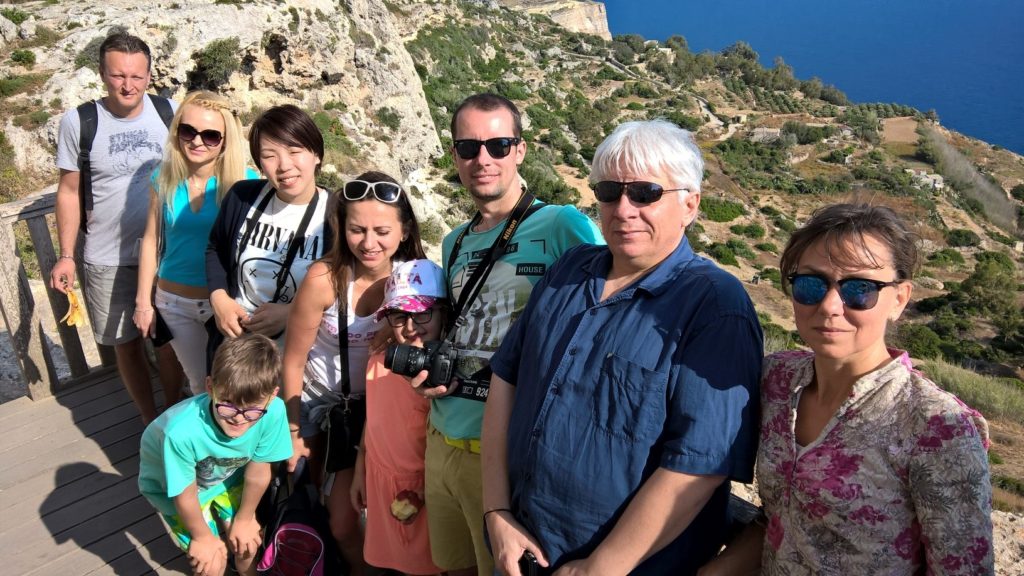 Language students at precipitous heights overlooking clear blue seas at Dingli Cliffs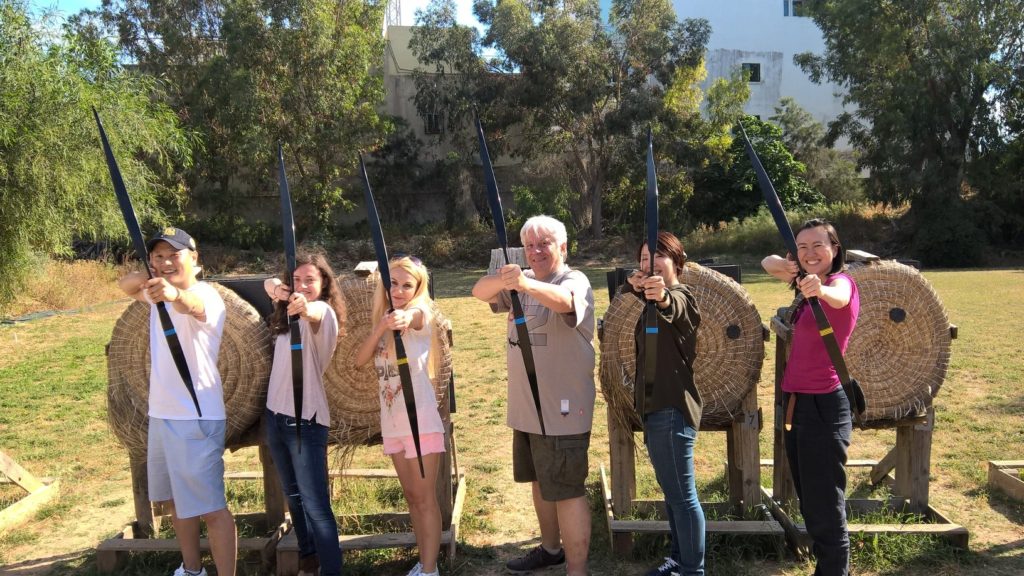 A great shot (pun intended!) of ESL students at an archery class in Hal Lija. Take cover! (A warning exclamation for someone to take protection from attack)
Fun and sun aside, at this time we are always very eager to meet the international students who will be joining us this summer. Apart from the many new faces we will be happy to welcome to their home away from home, we are also thrilled to know that so many of our past students are returning, some for the second time, and a few others for their yearly appointment, with their next visit being the fourth or fifth and counting!
This gives all of us on the Gateway team tremendous satisfaction in the knowledge that we are offering a service students truly appreciate and enjoy. It must be said that all this is possible thanks to the dedication of the teaching staff, who constantly strive to satisfy students' individual academic requirements and keep their lessons fresh, interesting and relevant by making use of various media and resources, setting a real example of what quality tuition should be about.
Moreover, the academic management ensures constant personal attention by taking regular student feedback, monitoring learners' academic progress, and giving learning advice and tips based on individual students' needs, making it impossible for students not to improve in the time that they are here.
Among the courses we are excited to offer this summer, there are a variety of ADULT COURSES such as group General English or Intensive English (which includes Conversation classes), as well as Business English, English for exam preparation (for IELTS, TOEFL, FCE, CAE etc.), and ESP courses (English for Specific Purposes, i.e. Professional English), for example Legal English, Medical English, Aviation English, Maritime English, Financial English, English for Engineering, English for Agriculture, English for Marine Biology etc. All courses are available in group or private tuition.
We also have very popular FAMILY PROGRAMMES for adults travelling with children, which conveniently allow the whole family to stay together at the school residence and to follow the same course schedule at school, so that everyone starts and finishes lessons at the same time. Parents/guardians can take any adult course of their choice while the kids attend a Young Learner Programme if they are aged between 4 and 12, or a Junior Programme if they are 13 to 17 years old (all levels available starting from Basic/Beginner, in either group or private tuition). Childcare facilities for very young children are also available nearby.
At our nearby annexe in the San Gwann Primary School (just 8 minutes away on foot), our JUNIOR PROGRAMME for 13-17 year olds is a great opportunity for youngsters to learn together and make friends with teens from other countries. In this way they can practise their English in a fun social environment while on holiday, in preparation for the next scholastic year. Who could refuse such a package?!
It is in this spirit that we look forward to welcoming you all to Malta and to our school, whether it is your first or second (or sixth!) time. We are sure that you will learn and we know that you will love it!
See you soon 😉 #HelloSummer #HappyLearning #myGatewayToSuccess #Malta