Online group courses starting every week with Gateway School of English GSE
---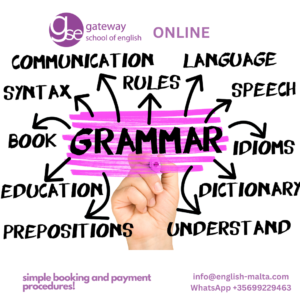 Gateway School of English GSE offers the opportunity to people from all over the world to learn and improve their English from the comfort of their home or office while they are in their country. We offer the same kind of atmopshere you'd expect in class if you had to visit Malta and study with Gateway School of English GSE.
If you cannot travel to Malta to follow an onsite English language course then an online course is the best option for you.
We guarantee:
We strive to create an online experience which will be very similar to your English language learning experience onsite at our English language school in Malta. We will make sure that your English improves on a daily basis, your spoken English will get better and you will be able to express yourself in English in a better way be it for work purposes, for business purposes, while you travel and visit places around the world or for academic purposes.
We offer General English, Business English, IELTS exam preparation, Teacher Training Courses (individual or closed group tuition), Young Learner/Kids courses as well as Professional English courses such as Legal English, Maritime English, Aviation English on an individual or closed group basis.
Our booking procedure as well as payment for your online course is quick and easy and we also have an online payment system.
Let us know your English language learning requirements by sending us an email here [email protected]  or WhatsApp +35699229463