Online English courses after work for adults and after school for children and at weekends
---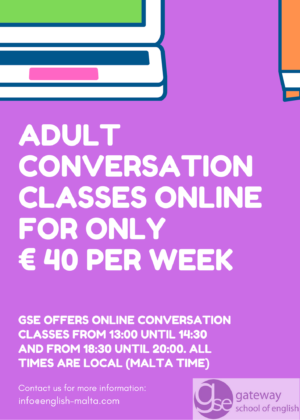 Gateway School of English GSE offers ONLINE English courses for those adults who are busy during the morning and afternoon hours and can only attend after working hours. These online classes start at 6:30pm (Malta time) daily Monday to Friday until 8pm. We offer both General English (Euro 40 per week), Business English (Euro 75 per week) and English Conversation classes (Euro 40 per week).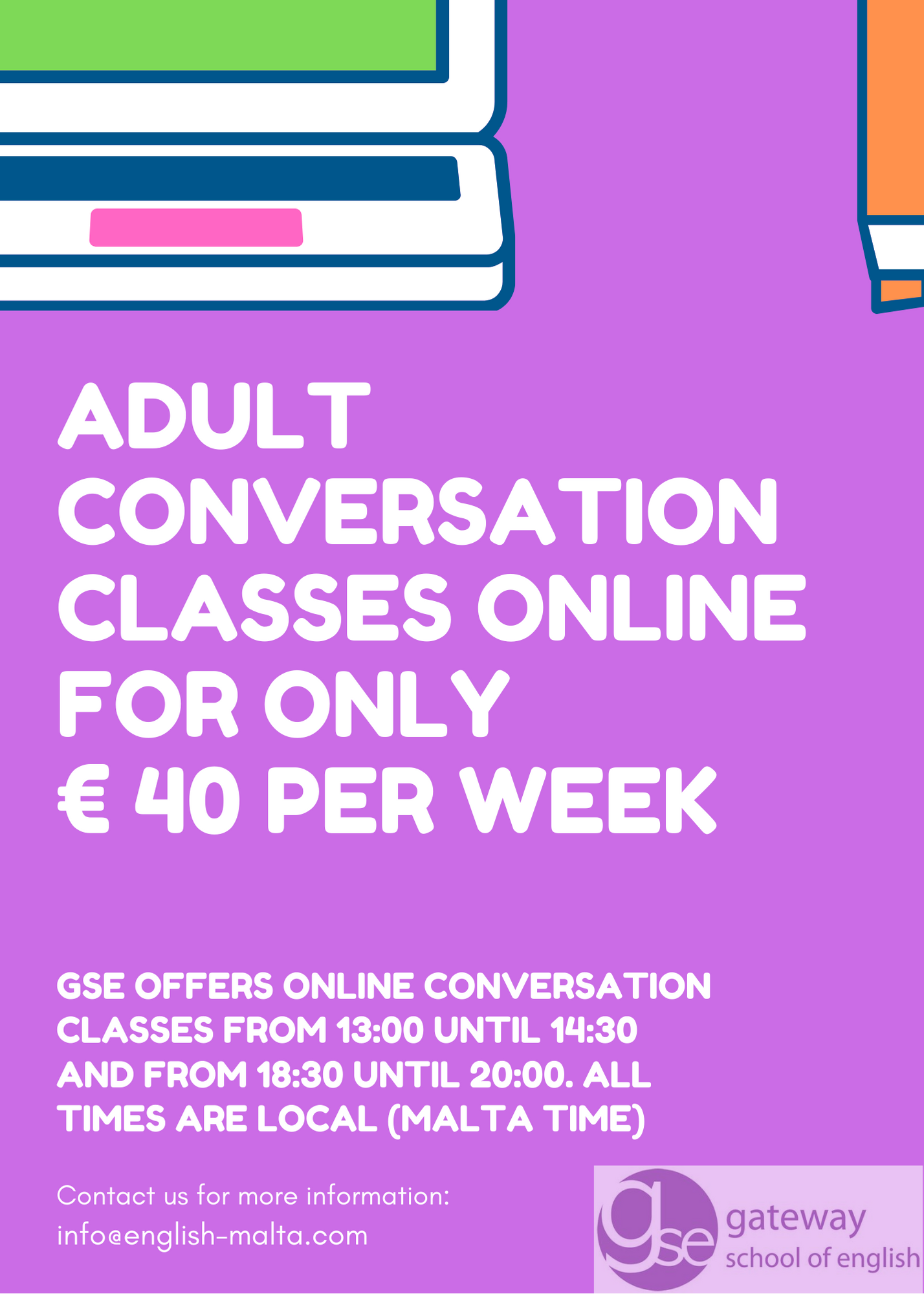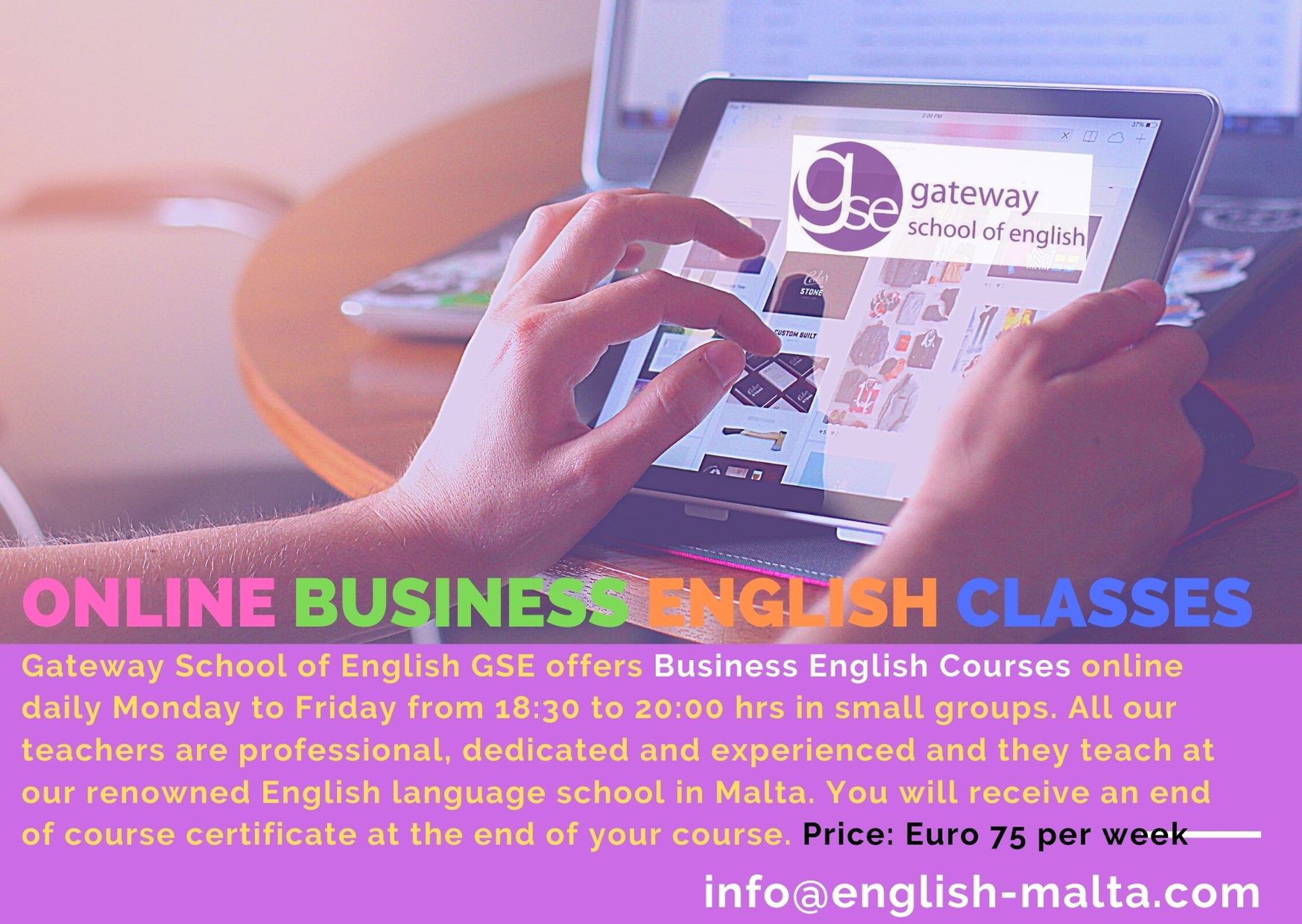 GSE also offers IELTS exam preparation classes starting at 2pm Malta time and ending at 3:30pm.
We also offer private tuition at very reasonable prices: Euro 25 per hour including Saturdays and Sundays. For private one-to-one tuition you can also choose your own timetable. There is no extra charge for online private lessons held on Saturdays and Sundays.
For children we also offer young learner classes for kids aged 4 to 10 years and for teenagers aged between 11 and 17 years. These classes are held after school at 16:30 hrs (Malta time) daily Monday to Friday until 18:00hrs.
The price for 10 lessons per week is Euro 40 per week.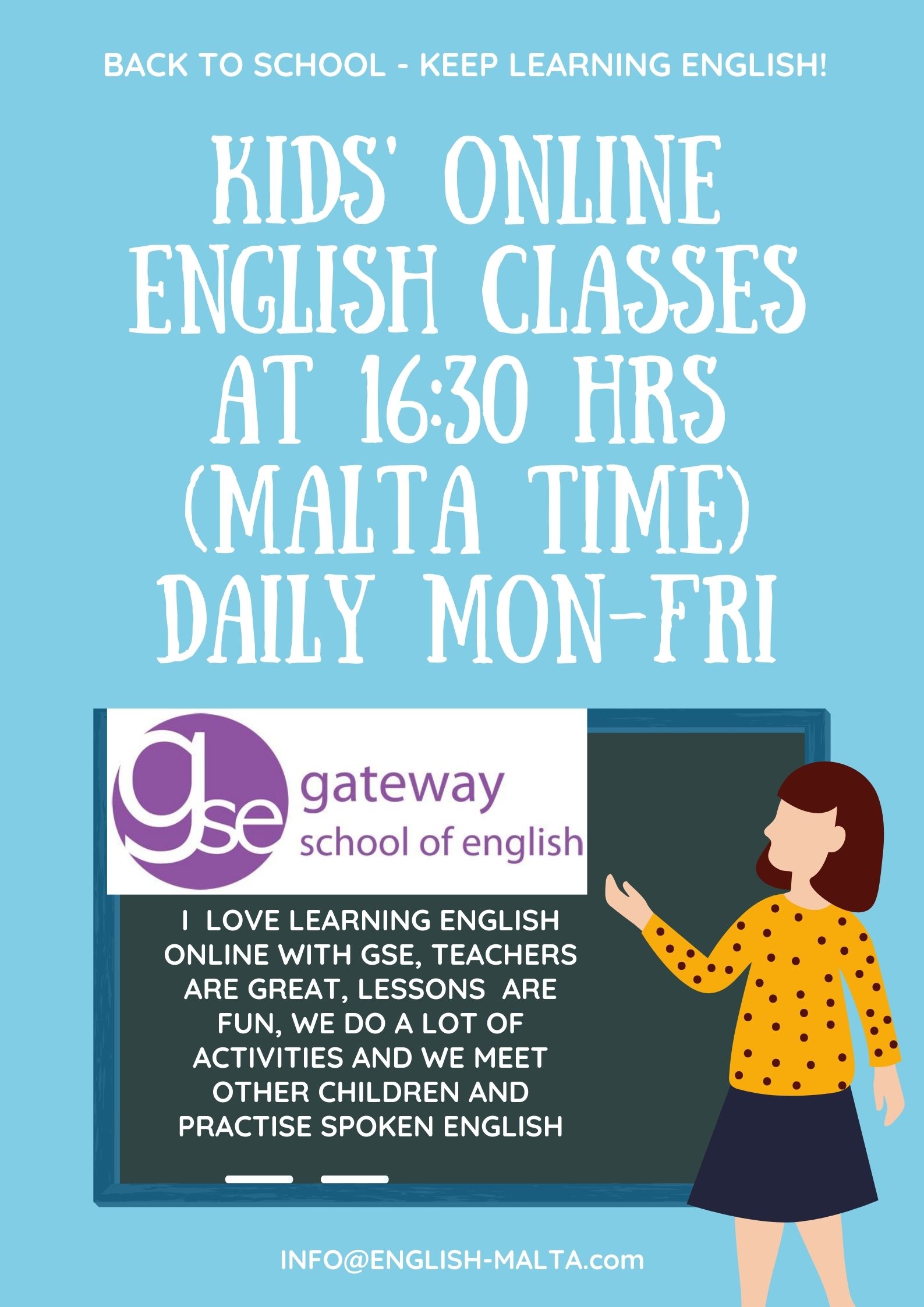 Imparare inglese online con la scuola Gateway GSE Corsi di Inglese Online
Onlinekurs Englischonline Onlinelernen  Sprachkurs online.
Etudier en ligne. Cours d'anglais enligne.
Inglês online ingles online cursos online cursosdeinglés
kurzyonline
cursussenonline
onlinetečajevi
kurslarçevrimiçi
オンラインコース
온라인 코스
курсыонлайн
onlinetanfolyamok
курсовеонлайн