Our students' New Year's resolutions at Gateway School of English
---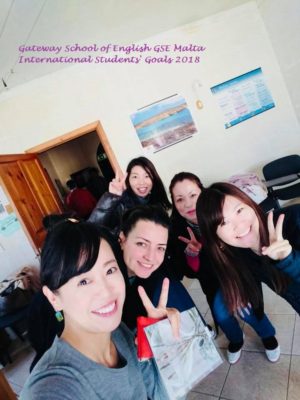 A New Year always starts with great promises and targets. We are sure that you will recognise the following universal resolutions;
"Go to the  gym"
"Stop smoking"
"Eat healthy"
"Be on time"
And many, many more….
Here at Gateway School of English our current students from each corner of the world wanted to share with you their New Year's resolution for 2018. Most of the students who study English with us in Malta want to learn and improve their English to be able to help them in their everyday life, travel the world and improve their career prospects. They realise the potential of the English language and that the knowledge of English opens up their opportunities, their possibilities and their chances of success.
English is one of the most spoken languages worldwide, and mastering the language will most definitely catapult your career on an international level. You will have the opportunity to travel the world with much more ease and comfort as you will be able to speak to locals and move around foreign countries freely.
The English language offers so many opportunities, and here at GSE we offer you the gateway to your success. This is why so many students from all over the world have chosen to include learning English as one of their top priorities for the coming year.
Watch the videos below to hear what our students have in store for 2018!