IELTS Exam Preparation courses in Malta available all year round
---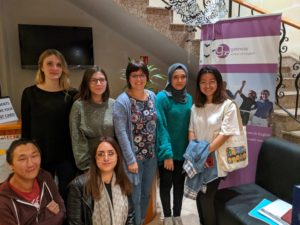 Offer on year-round IELTS Preparation Courses
As a non-native speaker of English, do you need a certificate which proves your high level of proficiency in the language? Maybe you need it to get accepted at your preferred university or to land the job of your dreams.
Whatever your reason, an IELTS certificate can lead you where you want to go because it is a standardised measure of a non-native speaker's ability to use and understand all the English language skills of reading, writing, listening and speaking in various professional and/or academic situations in the workplace or in formal education, for example throughout one's university studies.
Students' English language proficiency is rated on a scale of band scores from 0-9. As such, it is internationally recognised and is a requirement by many universities and employers all over the world that accept candidates who are non-native speakers.
Seeing how the demand for this widely requested certificate has grown over the years as the world becomes more and more globalised and many people are crossing borders to take advantage of job and study opportunities abroad, here at Gateway we are responding by offering year-round IELTS exam-preparation courses that help students improve their overall English proficiency in line with the specific requirements of the IELTS exam.
We offer the below course options:
– 20 lessons per week of focused IELTS preparation in a group (SPECIAL PRICE of Euro 170 per week all year round for 20 lessons per week except July/August and Euro 220 per week in July & August) OR
– A combination course of 20 lessons per week of General English in a group + 10 lessons per week of one-to-one IELTS preparation. (price is Euro 395 per week all year round except July/August and Euro 445 per week in July & August)
Moreover, here at Gateway we have a high success rate thanks to our dedicated team of teachers who ensure that students are adequately prepared to perform well on the exam and achieve their desired band score, whether they are taking the Academic or General test.
Be sure to take advantage of this opportunity and let us help you get this very useful qualification under your belt. Your CV will look much better and your employability will increase, which is certainly worth it in today's success-driven world.