Christmas in Malta – the most wonderful time of the year at GSE! GSE's Christmas video 2018
---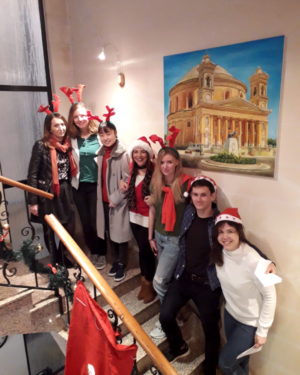 It has become an annual tradition, that of filming a video celebrating the most wonderful time of the year – Christmas. It is a great opportunity for GSE staff and students to send a message of love, peace and unity and to wish a Merry Christmas to all the past, current and future students. GSE students look forward to this day as teachers dedicate a few minutes of each lesson, a few days before filming day, to practise the lyrics of the song and at the same time serving as an exercise for student to improve their reading, listening and speaking skills through song and music.
This year's video was filmed on Friday 14th December 2018, 11 days to Christmas Day. Students of different nationalities and from 4 different continents gathered in the school's main entrance hall to sing along the song "Merry Xmas Everybody" by the British rock band Slade.
We take this opportunity to wish the readers of this blog a Merry Christmas and a Happy New Year.
2018 Christmas video below: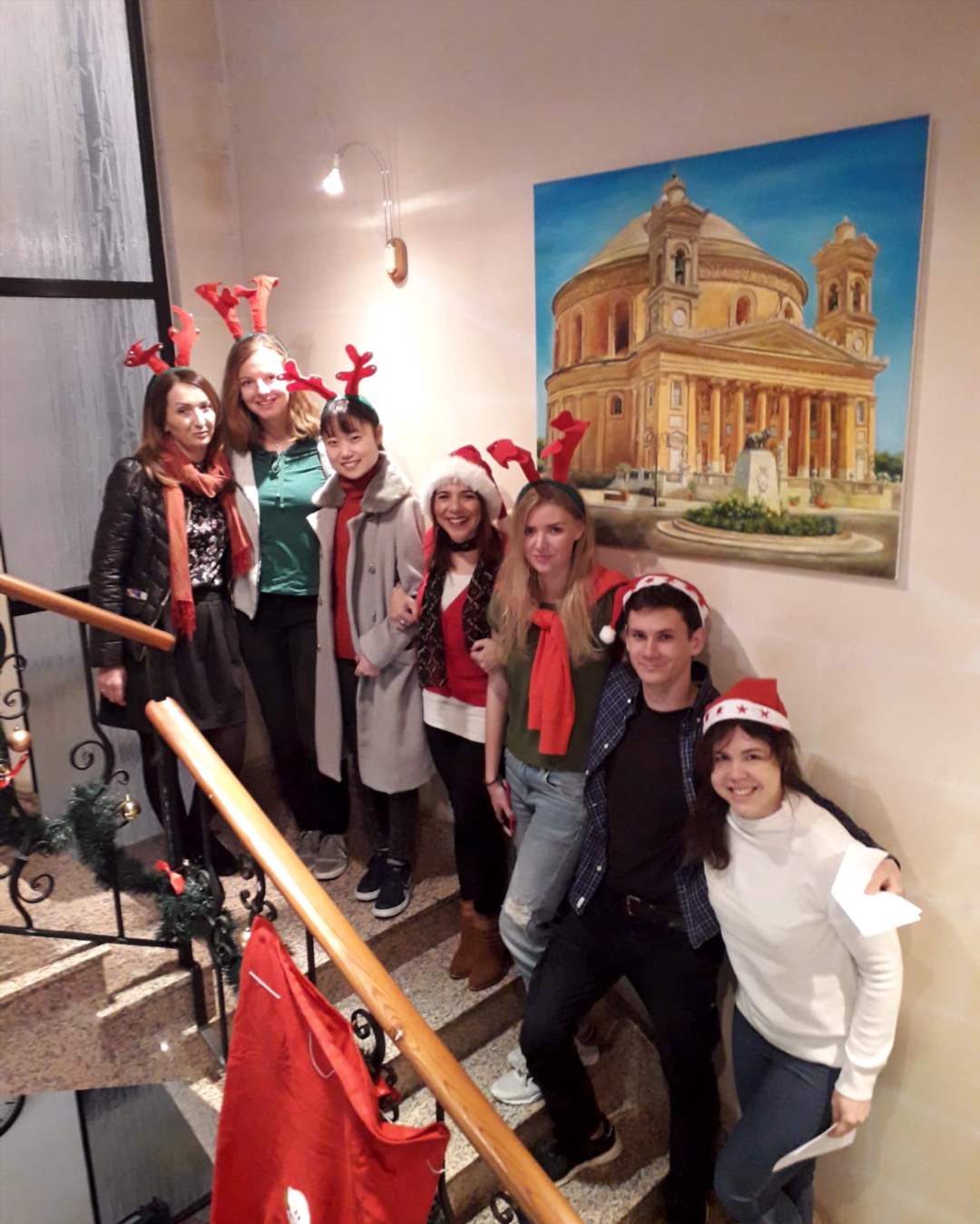 Weihnachten in Malta, Noël à Malte, Natale a Malta, Navidad en Malta, 몰타의 크리스마스, マルタのクリスマス, Karácsony Málta, 圣诞节在马耳他, Рождество на Мальте, Коледа в Малта, Božić na Malti, Boże Narodzenie na Malcie, Vánoce na Maltě, Kerstmis op Malta, Мальтадағы Рождество, Kalėdos Maltoje, Ziemassvētki Maltā, Jõulud Maltal, Giáng sinh ở Malta, Malta'da Noel, Natal, em, malta