Welcome Center Malta
---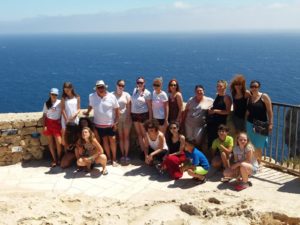 Welcome Center Malta
Everything you need for a successful relocation to the Maltese islands, all in one place. WCM strives to facilitate expats' move to Malta and create the most unique and memorable experiences. The team manages to do this by providing valuable and reliable information on every factor included when living, visiting or moving to Malta. Furthermore, due to ample local knowledge, they connect their visitors with the most reputable service providers available in Malta.
What to expect from Welcome Center Malta?
News – The news sector keeps the visitors up to date with what's happening on the island when it comes to the daily lifestyle, upcoming events and business articles.
Living in Malta – Everything you need to move successfully to Malta. Starting from finding the right health insurance, applying for your citizenship or finding a job in Malta.
Business in Malta – Opening a business can be challenging for many, but it doesn't have to be. Welcome Center Malta provides all the necessary details required when it comes to opening a business, recruitment, corporate taxes and banking.
Lifestyle – Explore the top locations to visit or live in, discover the top things to do or see and how to get to them. Additionally, you can also find information on accommodation, diving and events in Malta.
Luxury – The difference between good and great, is the attention to detail. And detail is what Welcome Center Malta strives for. If you are really seeking the experience of a lifetime, visit the luxury services offered by the most reputable suppliers on the island.
Enjoy your journey to the Maltese Islands!
English language schools directory: https://www.welcome-center-malta.com/study-english-why-choose-gateway-school-of-english/ 
Welcome Center Malta
Web: https://www.welcome-center-malta.com
Email: [email protected]
Tel: +356 793 349 48
Mdina, Malta