Teaching English is our passion, your success is our goal! Thank you Ekaterina.
---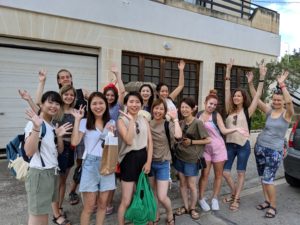 At Gateway School of English GSE we are passionate about teaching English. We love to see our students improving their English language skills everyday. It is difficult for students to notice significant improvement themselves while they are learning English in Malta however our teachers and staff can notice such progress, especially in those students who start at lower levels, such as Beginner and Elementary levels. Even after a few days students at Beginner level would have gained enough confidence to speak, say simple phrases and form basic sentences that will enable them to communicate their message to friends and other classmates. This is the beauty of learning the English language in Malta, a country which has English as its official language, a metropolitan country that attracts people from all over the world, whether for work or for pleasure or to do business. At GSE we have students from all over the world and students have the opportunity to speak English every single moment even while they are outside the classroom environment.
Ekaterina, a Russian student who spent two weeks brushing up on her English language skills at GSE in Malta left the note below on her last day at school: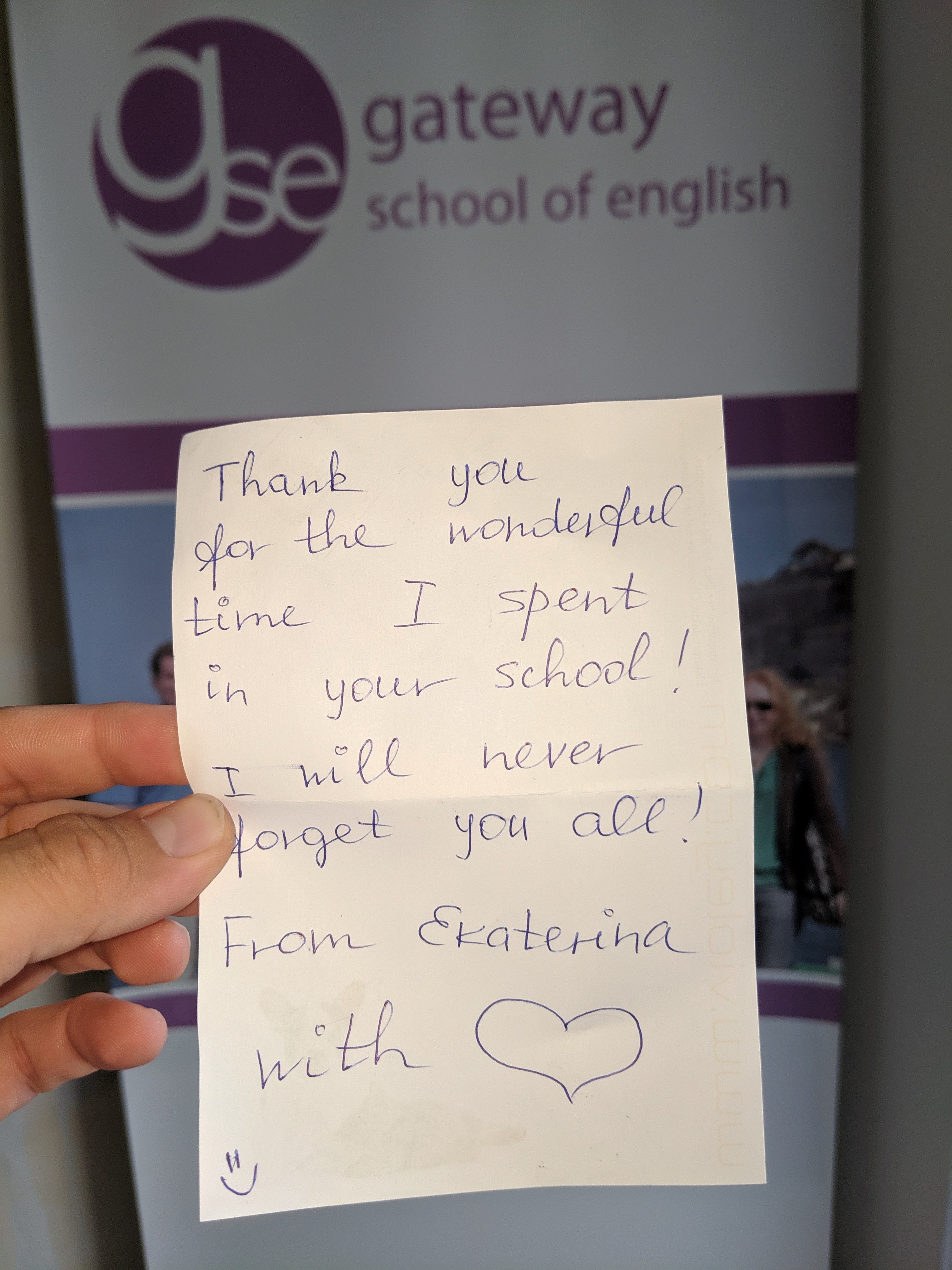 Ekaterina is one of the many success stories that GSE is proud of. Our academic and non academic staff strive daily to ensure that all our students have a successful English language learning experience in Malta, both academically as well as in the non academic aspects of their stay such as accommodation, student welfare and leisure. Ekaterina, who is a Russian student living in Germany felt that she had to express her gratitude through writing this note and leaving it on our desk on her last day at school. This gesture not only fills us with courage to continue providing the best possible services to our students but is also the best evidence of our hard work, dedication, professionalism and passion in whatever we do.
GSE will turn 18 years in 2020, meaning that next year will be our 18th year of guaranteed success in English. We stand by our slogan because we strongly believe in it and it is what we aim for, each and every day at GSE.
Thank you Ekaterina!